Meetup creates possibilities
Meetup is a platform for finding and building local communities. People use Meetup to meet new people, learn new things, find support, get out of their comfort zones, and pursue their passions, together.Anyone can organize groups or attend events for just about any topic. The platform connects people living in the same area who have similar interests, and helps them make meaningful, real-life connections.
Meetup was created in 2002 as a platform to connect with other people in real life. Originally founded and led by Scott Heiferman and Brendan McGovern, Meetup was acquired by WeWork (now The We Company) in 2017. Meetup remains true to its original intent, and is committed to empowering personal growth through real human connections.
Meetup's CEO is David Siegel.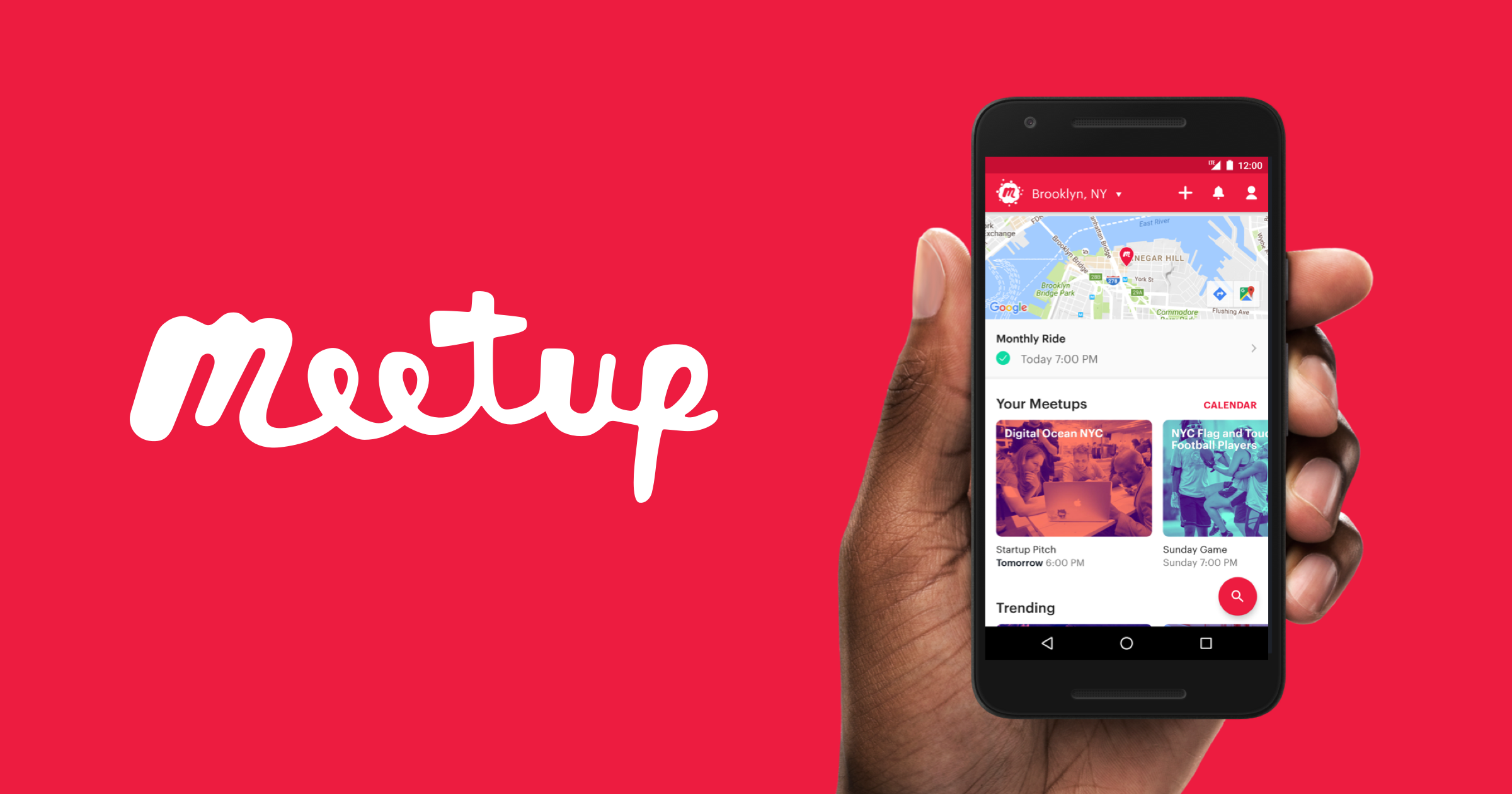 Organizers use Meetup's app or website to create groups and host events. Members can search for groups based on what interests them, request to become a member, and join the group to attend upcoming events. The organizers and members show up for the event, connect in real life and grow their community over time through regularly scheduled events.
Explore your city
Visit a museum, try new food, go hiking, hit up a brewery tour, or just go meet new people
Build your career
Test a prototype, network, take a class, learn a language, pitch to investors, or learn a new skill
Get creative
Create a podcast, write a screenplay, discuss art, design something, or get feedback on your work
How it works
Choose what you're into
Meet people in your area who share your passion
Do more of what makes you tick
Want to do more of what you love?
See who's hosting local events for all the things you love.
 Great things happen when passionate people come together
Meetup's mission is to help people grow and achieve their goals through real-life, human connections. From professional networking to craft brewery crawls to coding workshops, people use Meetup to get out of their comfort zones, meet new people, learn new things, pursue passions, and find supportive communities that will help them thrive.
Meetup Stories
Here's a look at one of the many Meetup stories that keeps us inspired.
Meetup is all about building long-lasting, high-quality communities. It's different from other group or event apps because when members attend in-person events regularly with the same group of people, they create a real community.