What is Karak & from where it has originated??
"Karak" origins lie in South Asia, and though this flavourful and milky tea is part of the Qatari tradition today, it actually comes from Indian and Pakistani households were this Karak is a part of their everyday lives and is known mostly as 'Masala Chai', roughly translated as tea with spices, or 'Karak Chai', roughly
Karak Chai is made with black loose tea leaves, crushed cardamom (sometimes I use cardamom flavoured evaporated milk instead), saffron and sugar. The key ingredient for the colour and taste of Karak Tea is actually made with evaporated milk.
The Health Benefits of Karak Tea
1. Losing Weight: Karak Tea proteins, which help reduce hunger and increase the feeling of fullness. As a result, many people include it to their diet to reduce body fat.
2. Improve your heart: Since Karak Tea is made with cinnamon and black tea, it is known to lower your blood pressure, cholesterol and reduce the risk of heart disease
3. Helping Diabetics: Adding ginger and cinnamon to your Karak Tea improves blood sugar levels and helps reduce the need to add sugar to your tea.
4. Improving your digestive process: With antibacterial properties such as cinnamon, cloves, and cardamom, and black pepper, Karak Tea improves gastrointestinal problems and increases digestive enzymes. As a result, Karak Tea aids in digestion.
5. Reducing Nausea with Karak Tea: ingredients such as ginger reduces nausea.
The most popular way to order Karak is to stop your car at a cafeteria, honk, and wait for a carhop. Here's some of the best Karak spots to hit up when you feel like you need to satisfy your fix in Qatar.
"Chapati & Karak", the Middle East's and Qatar's acclaimed café restaurant, branched out of Katara Cultural Village, in Doha-Qatar.The café's concept takes after a traditional Indian cuisine ritual that entered the GCC region and Qatar 50 years ago and has become ingrained in Doha's food culture. Nowhere is this widespread success more evident than in the queue of cars lining up daily in front of the "Chapati & Karak" Doha shack from sunrise till sunset.Chapati and Karak also has a branch in London, offering a taste of Doha abroad.
A quaint café located in one of the most picturesque places in Qatar, Katara Cultural Village. It is offering traditional Chapati and Karak at a very reasonable price.
Nowhere is this widespread success more evident than in the queue of cars lining up daily in front of the "Chapati & Karak" Doha.​​
Zanjabeel Cafe was started at Doha, Qatar, adding the tradition of multiplicity in tea drinking to the innovative spirit of the Arabian city that braces itself for the gala soccer event in 2020. Its enterprising entrepreneurs have travelled widely around the world, in search of the best, premium quality tea leaves and for the sophisticated methods of tea making. In the exquisite charm of the cafe ambience, we have set the cups that ooze warmth and refinement. Though tea is our speciality, we know an array of our customers' choices. Diversity is the hallmark of zanjabeel's brandiquity of tea. And we are diverse and open to their variegated tastes. So we have an array of tasty dishes, of burgers, sandwiches and fries; as well as other cold and hot beverages like juices, coffee and ice creams. We aim to pay respect to the multicultural fabric of the Qatari society by creating a small world of multi-taste.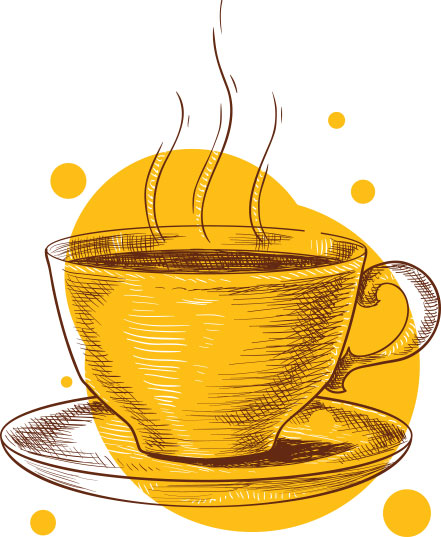 Along with Karak, you can also devour on some tasty sandwiches and fresh juices. Zanjabeel has many branches in Qatar, some of them are:
Ain Khaled – 44889978, Dafna – 44889987, Rayyan – 33883232, Aziziya – 33209444, Al Nasr – 33728444
Karak at Al Naimi is just right. Not too sweet, not too milky, a perfect blend and balance of flavors. There are many different branches all across Doha. The most popular branch is located next to Landmark Mall.
Al Naimi Cafeteria started with the idea of introduction of the now famous Karak Shaai. We also serve sandwiches, burgers and traditional sweet items.
They started their first outlet in al sadd 21 years ago it was an introduction of the now widely popular KARAK SHAI. With the support of  valued customers they have now grown up and have several outlets in the country serving the favorite karak together with other hot and cold beverages. in addition,they serve a wide variety of sandwiches,burgers,clubs and traditional sweet items.
Tea Time Group, well known Cafe brand in GCC. In this rat-race where people find no time to rest, we make things easier for them. Quick refreshment with the right brew at the right place at any time is our specialty. They have come to the stands with a wide array of tea, coffee, sandwiches and variety of fresh & special juices. It is only at TEA TIME.
Like Al Naimi, there are many different branches around Doha and are almost always busy or crowded with cars. Tea Time also fills up flasks with Karak and cost around the same as Al Naimi. Their one and two riyal Karak are also their best sellers.
Karak Maqnes inspired to open their first shop under the name "Mghanis", which is an Arabic term literally translating to: "Pioneers of the wilderness", which refers to the hunters in the desert. This stands for the ancient art of falconry, which they still proudly practice today. Their first shop was launched in 2012 in the Shamal village, far north of the State of Qatar. It is a traditional village, popular for many local falconers.
They believe in preserving and sharing Qatari traditions & culture across boundaries. They are falconers themselves and thus know how to best support falconry, an ancient form of hunting declared by UNESCO a living human heritage.
They offer traditional food that are based on the recipes of their Qatari mothers and grandmothers, like delicious Qatari breakfast, popular Qatari deserts and authentic "Karak". It is here where you can taste a selection of original Qatari food.
This is one of the nicest places to unwind after a long day near the marina. It is located at the Pearl – Qatar. Enjoy the view of the marina while sipping on a delicious cup of Karak.
There are many other branches of Karak Maqnes in Qatar.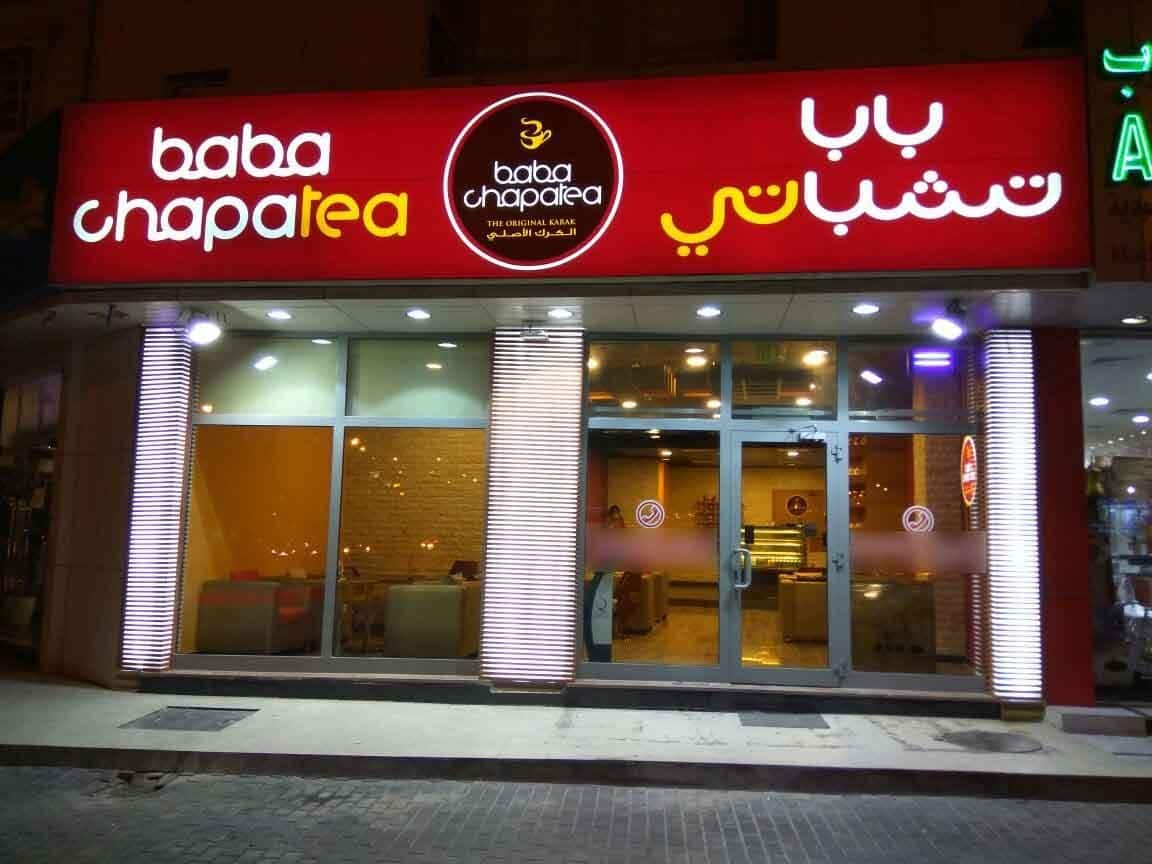 Indulge in mouthwatering parathas with a Karak at Baba Chapatea, as it has a wide selection of parathas.Its main location is in Al Wakrah, which is out of Doha, but a must try if one is in that area.
Check out Baba Chapatea's branches in Qatar. You can also get it delivered to your doorstep through Carriage and Talabat.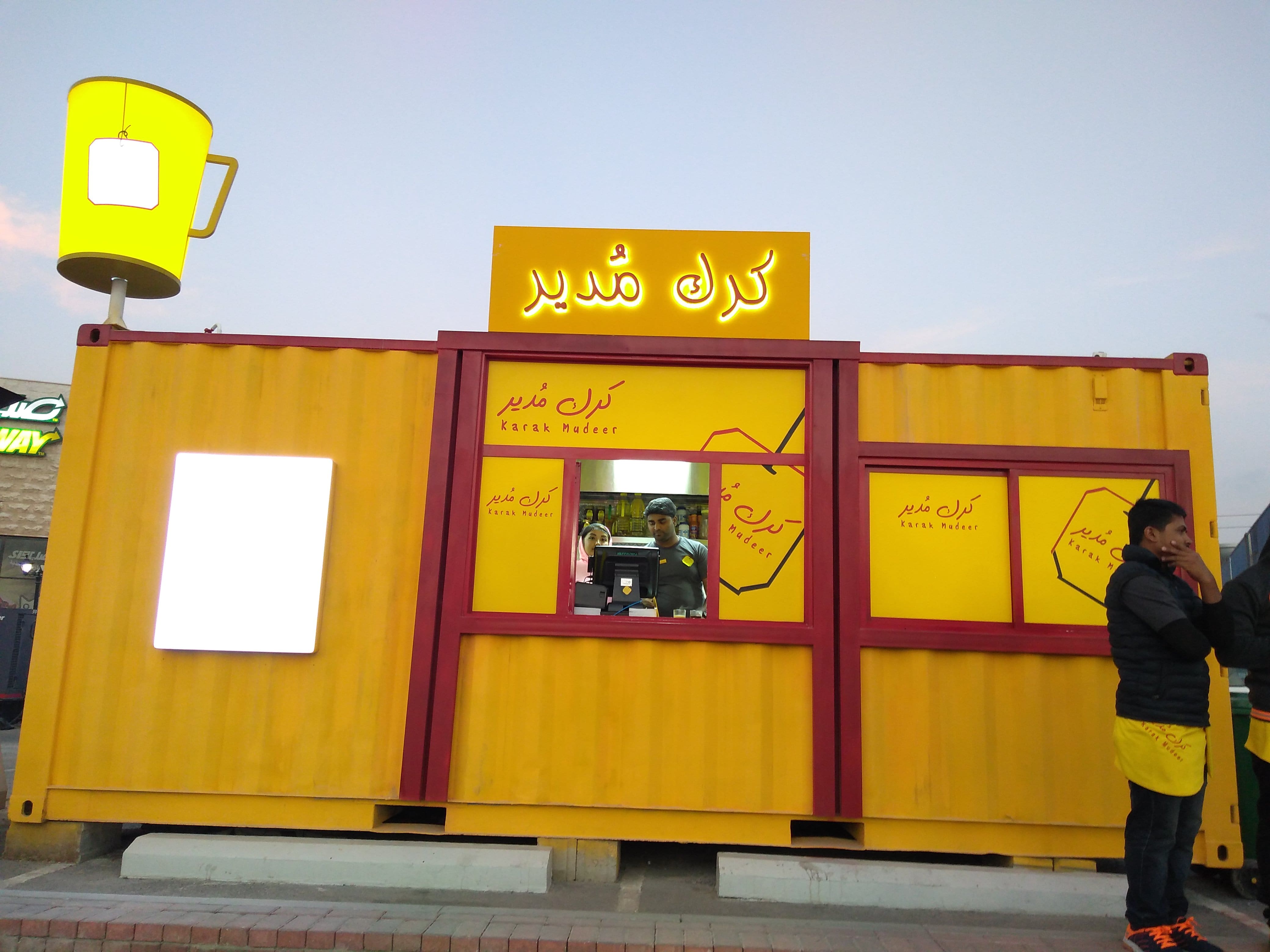 You will find this cute food truck of Karak Mudeer at the Pearl Qatar, Al Sadd Sports Club,Qatar Sports Club & umm salal Muhammad. This place is packed with people waiting eagerly to savor the unique taste of the Karak.
8. Chayapedia
Chayapedia – a traditional teashop recreated in its original, rustic splendour located in opposite of  Doha sports stadium, Behind Fathima supermarket, Old Al Ghanim Doha Qatar.
9. Al Bandar at the Corniche
At Al Bandar you can both get Karak and enjoy the view of Doha's skyline at the same time. Located across Souq Waqif on the Corniche, it has a strategic view of the skyline. One can sit outside or in their cars and chill out after purchasing a hot cup of Karak. Al Bandar also has different items on its menu but is renowned for its Karak, which tastes quite good but can also be sweet. Al Bandar is quite an old establishment and has many loyal customers. Priced similarly to Al Naimi and Tea Time, Al Bandar is definitely worth the visit and the view.
Raju Omlet Centre – An Authentic Indian Street Food Experience in Doha!They are serving one of the best Cutting Chai in Town.
They are located at  Doha Shop 4, Bldg. 90, Ahmed Bin Mohammed Bin Thani, 37163 Al Ghanim, Qatar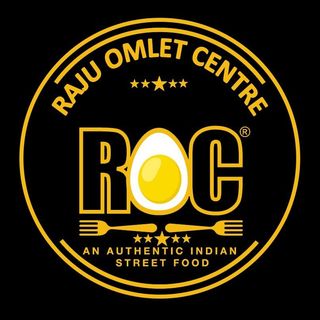 Poori & Karak is a local traditional restaurant inspired by the Indian cuisine concept of famous karak tea and Chapati bread served in different flavours.
It is located in Al-Rayyan,Muaither,Abu Hamour,Al Wakrah,Matar Kadeem.
Unique Street Food @ Katara tasty street.
4:30pm to 12.00 AM ( Weekdays )
4.30 pm to 12.30 AM (Thursday & Friday )
midnight.
Call 60040123
The article is based solely on Essence of Qatar Team feedback and does not imply any formal rankings.
So what's your favorite Karak spot in Qatar? Tell us in comment box