Falafel is another of the Middle Eastern dish which is gluten – free and vegan . It is made of legumes ( mostly chickpeas or fava beans) mixed with herbs.
Ingredients 
1 cups – chickpeas ( dried)
1 -onion
2-4 cloves- garlic
Herbs- parsley and cilantro
2-3 green chilies
1/2 tsp baking soda
1/2 tsp- Cumin powder ( little Smokey)
1/4 tsp- cardamom
Salt and black pepper to taste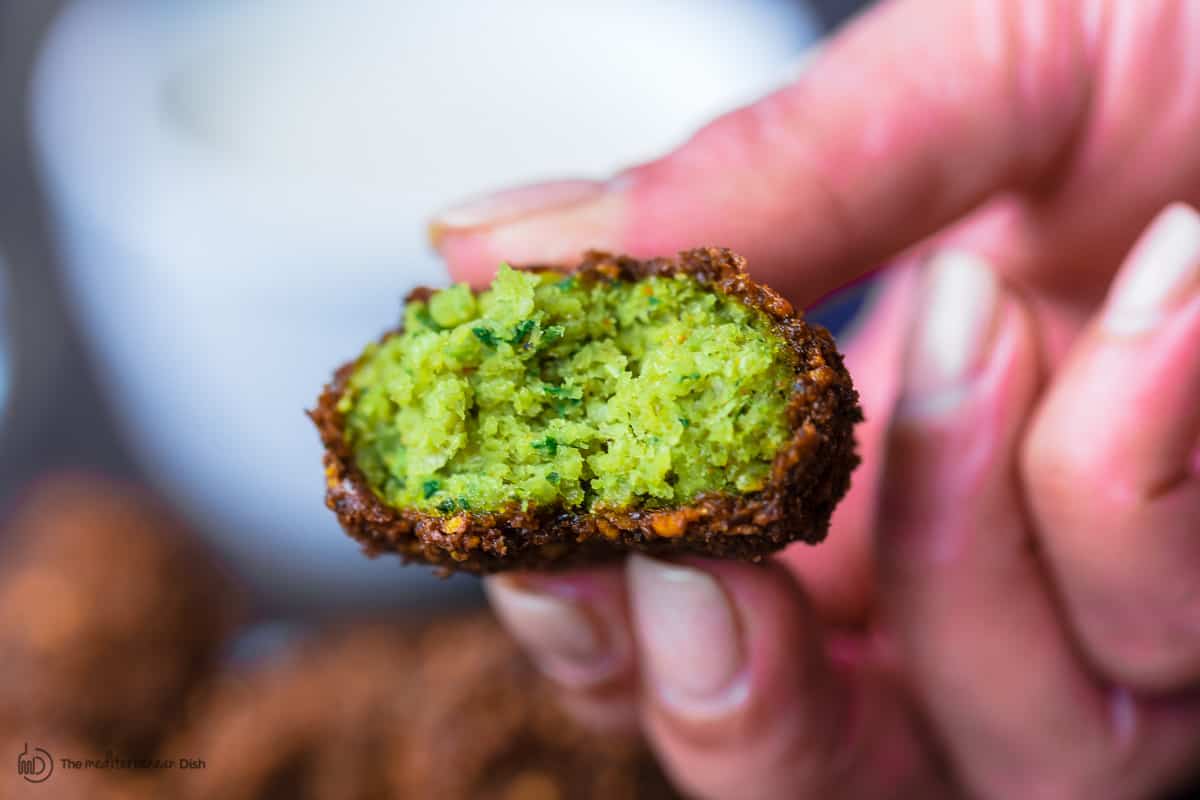 Process
Step-1 Soak the chickpeas for 8-12 hours .drain and rinse them.
Step-2 In a processor add chickpeas , onion, garlic, parsley, cilantro, green chilies, cumin , cardamom, salt and pepper blend to make a course mixture. Let this mixture rest in the refrigerator for 1-2 hours.
Step-3 Add baking soda
Step-4 Make round balls and deep fry ( authentic) or flatten them and shallow fry or bake.
Step-5 Serve hot and crisp .