Clay Encounters is a ceramics studio and a curated design shop located in Doha, Qatar. We opened on August 1st 2018 at The Pearl in Qanat Quartier!
The studio and shop are designed to support each other and to create a creative and a collective space that brings together people from Qatar and beyond to form Clay Encounters. We created it to fit in and work together with Qatar's creative art and design scene to promote making, creativity, art, design and collaboration.
We offer ceramics classes for adults, kids and families. We also offer open studio memberships for those that just need a creative space to make things out of clay, as well as host private events, birthdays, celebrations and get togethers, all centered around a creative act of making!
We also design custom made sets and ceramics for cafes, shops, artists, homes, events and anyone who loves a pot made with love!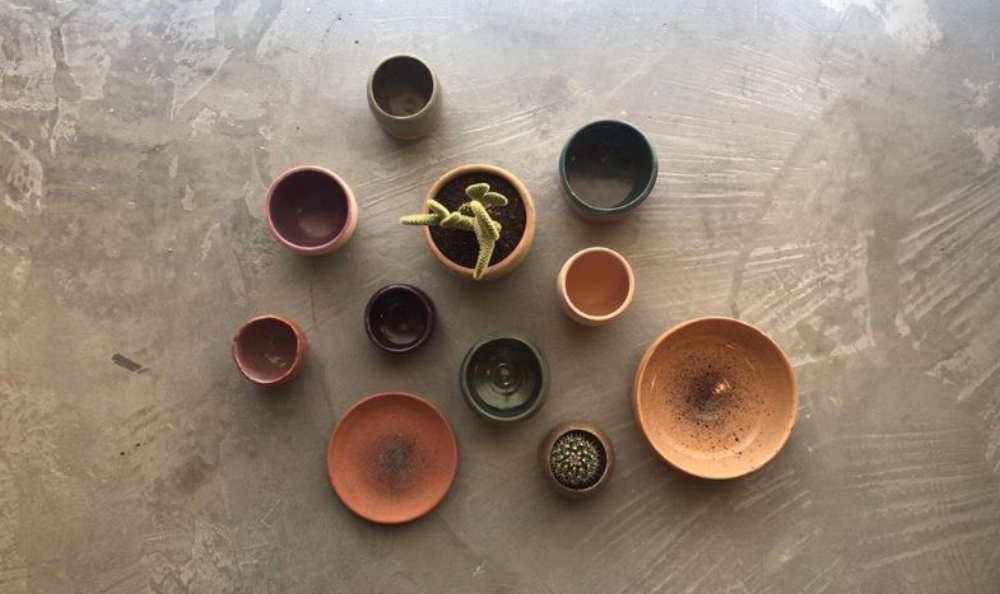 CLASSES
WE OFFER CERAMICS CLASSES FOR ALL AGES STARTING FROM 2.5 YEAR OLDS!
Beginner's 1 Day Wheel and Hand Building Class | One 1.5 hour class to learn the        basics of wheel throwing | QR 300/ QR 350
Private Class | Please book all 4 seats to reserve a private class | QR 1,200
Kids Classes and Three Day Courses will resume in September 🙂
THE STUDIO
The Pearl, Qanat Quartier – Boardwalk, Unit 152
Doha, Qatar
+974 77707260
clay.encounters@gmail.com
Website:- https://clayencounters.net/
Instagram: https://www.instagram.com/clay_encounters/
Facebook: https://www.facebook.com/ClayEncounters