History
Postal services connect people & markets; Qatar is connected to the world by Qatar Post. We are proud to represent our country and offer goods & services to both consumers & business alike, offering a wide range of traditional postal services & modern digital solutions that reflect the strength of our nation and play our part in the Qatar National Vision 2030.
Established
Qatar Post, a heritage company established in 1950 as the General Postal Corporation, has an emotional attachment to the people of this country and has been seated at the heart of the Ministry of Transport and Communication since 2013. We are the national exclusive provider of postal services in Qatar.
When the first Post Office opened in Doha in 1950, we used British stamps but in Rupee denominations and with the country name, "Qatar" over-printed in English. The first date-stamp was used for Registered letters at Doha Post Office on 17 May 1953, and in 1956 and 1960 the first Post Offices outside the capital were opened in Dukhan and Umm Said respectively.
In 1963 the General Postal Corporation forwarded just three direct dispatches of mail to other countries but now there are more than one hundred direct dispatches covering the entire world. Over 130 street posting boxes have been installed throughout the country from which mail is collected daily.
Our Infrastructure
In 1988 the iconic General Post Office building centrally placed on the world famous Corniche opened for business.
Our Stamps
Our postage stamps are seen all around the world and carry a unique message. We have the privilege of being the only organisation in Qatar able to issue stamps.
Since 1961 we have been issuing our own stamps using our own currency and carrying the image of the head of state using both Arabic & English wording. Over the intervening years we have issued many hundreds of stamps that chart the dramatic historical events, achievements and celebrations of the country. We invite you to look at previously issued stamps currently available for Sale 
The power of our stamps goes beyond its conventional image as we know it. It offers an original way of commemorating a special occasion both in the life of the country and in the corporate world; a channel for Sponsored Brand Recognition, perfectly blending the identity of business with Qatar's ongoing development.
Our Transformation Journey
In 2012 Qatar Post hosted the highly successful UPU Congress in Doha, attended by thousands of delegates from around the postal world. The event was testament to our rapid progress and became the catalyst for our future strategy.
Our organization embarked on a radical transformation programme in 2014 aiming to become a high-performing, digitally-enabled 21st century post office by enhancing its service portfolio and customer experience, building best-in class postal operations and enhancing its organizational capabilities.
In 2017 Qatar Post Rebranded as an outward sign of our growing confidence and operational capability, which marked a coming of age for the company, that by then had ventured into the world of CONNECTEDproviding Qatar citizens & residents state of the art distribution, fulfilment & corporate services.
Today we operate 23 Postal Branches (16 with PO Box facilities) in a modern and open environment format. Qatar Post operates the largest Vehicle Fleet in the country running a range of vehicles from motor bikes to large trucks, which allows us to serve the entire country in a timely and professional manner.
Over the last few years Qatar Post has consistently proven its operational excellence and is well-positioned to extend its current offering to all of our major organizations. 2018 was a momentous year for Qatar Post, not only awarded ISO's 9001, 14001 and 18001 for quality, environmental and health & safety management but the UPU, the world governing body for all postal administrations, recognized us as being the second best performing Post Office in the world. Our aim is to become number 1.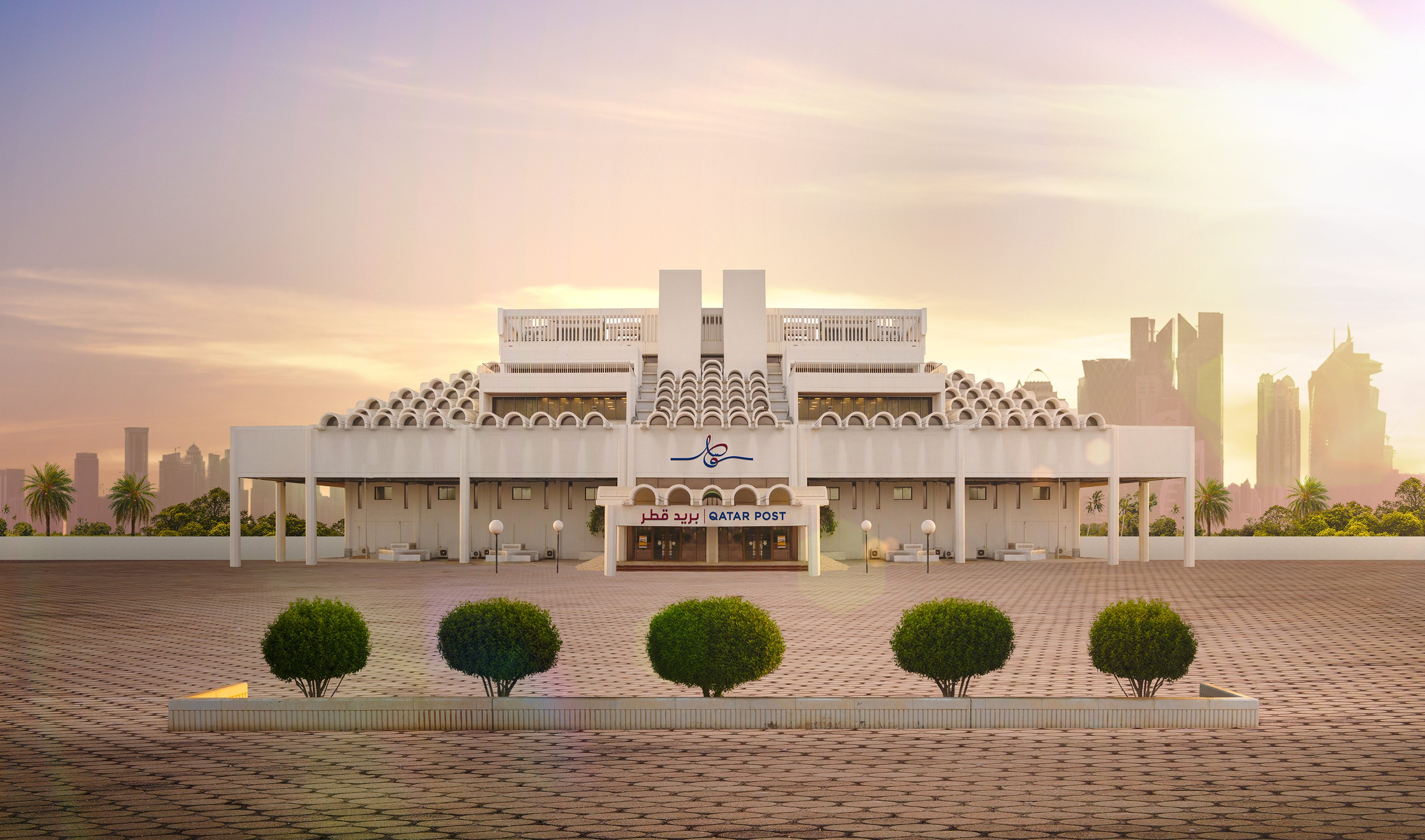 COVID-19 News & Updates
Frequently asked questions
Dangerous Goods
To comply with national and international regulations governing the carriage of mail, and ensure that mail in transport does not present a danger to the general public, we restrict or prohibit certain items from our network.
We want to ensure the mail is safe for everyone. Many everyday items, such as aerosols, nail varnish and perfumes are considered dangerous goods under transport legislation.
For more details please 
click
to see a list of prohibited items. Please note these apply to all our services including CONNECTED & Turkish Souq.
It is your responsibility to check the list of prohibited and restricted items and any applicable packaging, volume, quantity, labelling and product restrictions that apply prior to posting any item.
If you are not sure about the item you wish to post please contact us using this 
link
to our Customer services.
CONNECTED
CONNECTED is Qatar Post's new eCommerce service. It is an international shipping service that offers you hassle-free shopping options, and then happily delivers the items from US, UK, and Asian online stores to you at competitive rates.
How Connected works – Connected By Qatar Post
CONNECTED Shipping Works in 4 Easy Steps!
1. ​Create an Account
Sign up with our easy online registration form using your Facebook or email address and instantly get your own CONNECTED overseas shipping addresses and a lifetime membership on our Website. Can't wait to start the fun?
2. Start Shopping
Now starts the real fun. Go to your favorite shopping retailers, shop by adding the items you want to your shopping cart and then ship to your overseas address at checkout. Not sure where to start? Look no further than our shopping guide for great tips and advices.
3. Declare & Pay
Once we receive your package at our overseas warehouse, we will notify you by email/sms. You will need to login to your account and view and manage your order; review your information for customs purposes (package content and value), update your options or pay for shipment to release it. Receive your package at your doorstep within 5 to 8 days. Tip: Wait for up to 21 days for all your packages to arrive before making payment so you'll enjoy our bundling discount. Note: A correctly filled customs declaration is your duty and responsibility.
4. Home Delivery
As your package is making its way to you, we will send you updates on its whereabouts. We aim to do everything we can to ensure your package(s) gets delivered to you securely within 5-8 working days. For further queries and details, please refer to our FAQ or contact our Customer Care team – we're always pleased to help you.
Temporary Branch Working Hours due to COVID-19
Khalifa Town

Sun – Thur: 7AM – 3PM

Sat: & Fri: Closed

Al Kharthiyat

Sun – Thur: 7AM – 7PM

Sat: & Fri: Closed

AlKhor

Sun – Thur: 7AM – 3PM

Sat: & Fri: Closed

Al Azizya

Sun – Thur: 7AM – 7PM

Sat: & Fri: Closed

Rayyan

Sun – Thur: 7AM – 7PM

Sat: & Fri: Closed

New Mansoorah-almeera

Sun – Thur: 7AM – 7 PM

Sat: & Fri: Closed

General Post Office

Sun – Thur: 7AM – 7 PM

Sat: & Fri: Closed

Lulu Hyper Market

Sun – Thur: 7AM – 7 PM

Sat: & Fri: Closed

Wakra

Sun – Thur: 7AM – 7PM

Sat: & Fri: Closed

Al Meera Al Sailiya

Sun – Thur: 7AM – 3PM

Sat: & Fri: Closed

Al Shamal

Sun – Thur: 7AM – 3PM

Sat: & Fri: Closed

Um Bab

Sun – Thur: 7AM – 1PM

Sat: & Fri: Closed

Dukhan

Sun – Thur: 7AM – 3PM

Sat: & Fri: Closed

Al Shahaniya

Sun – Thur: 7AM – 3PM

Sat: & Fri: Closed

Messaid

Sun – Thur: 7AM – 3PM

Sat: & Fri: Closed

Al-Meera Al-Shamal

Sun – Thur: 7AM – 3PM

Sat: & Fri: Closed

Al-Meera Bani Hajar

Sun – Thur: 11AM – 7PM

Sat: & Fri: Closed

Al-Meera AlThumama

Sun – Thur: 11AM – 7PM

Sat: & Fri: Closed

Al-Meera Legtifiya

Sun – Thur: 11AM – 7PM

Sat: & Fri: Closed

Industrial Area

Sun – Thur: 7AM – 3PM

Sat: & Fri: Closed
West Bay – Doha Corniche
customers@qatarposts.com
Hotline 104