Having a glowing skin is a dream of everyone. However, we might have several skin problems such as oily skin, pimples, blackheads, whiteheads, acne, scars, etc. Among them, dry skin is a very common condition especially during winters that make skin look less smooth and soft. There are many reasons for rough, dry skin, like extreme weather conditions, environmental factors, chemicals, lifestyles, heat, hot baths or showers, harsh soaps, other skin conditions, etc. In this section of my blogpost, I have considered sharing DIY mask collections which would help to certain extent to getting rid of the few skincare problems. Trust me, you will get many of the same skin-boosting benefits from the products in your pantry as the one's you've been keeping under your sink for years.
I feel DIY moisturizing masks is one of the best ways to give your skin some extra all-natural hydration without having to hoard 200 sheet masks. Mostly I believe because they all utilize things that any wellness-savvy person likely already has on hand. And while there are undoubtedly plenty of designer moisturizing masks worth adding to your cart on the interwebs (and then keeping in your beauty cabinet "until you need them"), there's something to be said about making one of your own.
Shea Butter, Coconut Oil And Aloe Vera
One of the most effective face masks for dry skin is to mix shea butter, coconut oil, and aloe Vera. Shea butter has vitamin F matter which is an active ingredient for keeping the skin's elasticity. Thus, its application restores the elasticity of your skin and aids to keep one even skin tone, besides softening and hydrating it. Coconut oil is known for being a hydrating agent and contains naturally antifungal and antibacterial agents, which are an excellent moisturizer.
Directions:
The ingredients include a tablespoon of Shea butter, coconut oil, and fresh aloe Vera gel.
Mix all the ingredients in a bowl and stir them well.
Then you spread the mixture on the dry skin with the fingertips and avoid touching the eye area.
Relax and leave it for 15 minutes before rinsing off with warm and cold water.
Pat the face dry and apply a light moisturizer.
Egg Yolk, Butter and Mango
Moisturizing the skin is a very necessary step if you want to get rid of the dry skin. Actually, you do not need to use expensive cream or moisturizer on the market; you can take advantage of the natural ingredients available in your kitchen, such as mango, butter, or egg. Mangoes are amazing for the skin because they are a powerful source of antioxidants, especially vitamin C. Vitamin C plays an important role in keeping the skin healthy and in the stimulation of collagen synthesis. They also have the ability to decrease dark spots, acne, and dark spots. Thus giving a natural glow to the skin. Furthermore, beta-carotene and vitamin A found in mangoes restore, revive, and rejuvenate the skin with vigor and glamour. Added to it, eggs aid in moisturizing the skin.
Directions:
The ingredients you need are the ½ teaspoon of apricot oil, ½ teaspoon of chamomile oil, an egg yolk, a tablespoon of Shea butter, and a half of a mango.
Remove the mango skin and cut it into pieces, then you add egg yolk, butter, apricot oil, and chamomile oil.
Blend them as a smooth paste.
Gently spread on the face and leave it for 10-15 minutes.
Wash off with warm and cold water.
Apply a normal moisturizer for a better result.
Egg Yolk, Almond, Honey, And Oatmeal Mask
The egg is not only good for your health, but it is also perfect for skin care, especially for the dry skin and wrinkle. Almond oil in this mask contains antioxidant properties, which protect the skin against UV radiation damage and keep it supple and soft. The rich vitamin E content in it is considered the best for resurfacing skin and an excellent emollient for dry skin. Additionally, its vitamin E content may help to protect the skin from premature aging and sun damage.
Method 1: Egg, Honey, Almond, And Oatmeal Mask
You need to prepare ½ teaspoon of almond oil, ½ cup of cooked oatmeal, a tablespoon of honey, a tablespoon of yogurt, and an egg yolk.
Warm up the honey by immersing it in a bowl with hot water.
Then you mix the honey with yogurt, almond oil, and egg yolk. Stir them well until they get creamy.
Use the fingertips to spread the mask on the face and avoid the eye area.
Lie down and leave it for 10 minutes before rinsing off with cold water.
Pat it dry with a clean towel.
Apply a moisturizer to keep the skin hydrated.
Method 2: Egg White and Honey Mask
The combination of honey and egg will benefit your skin, and you should try this mask for dry skin.
You need to prepare a small bowl, an egg white, a teaspoon of sunflower oil, and a teaspoon of honey.
Mix all the ingredients together and stir it well until they are thick.
Spread the mixture on the face for 15 minutes.
Then you rinse off with warm water.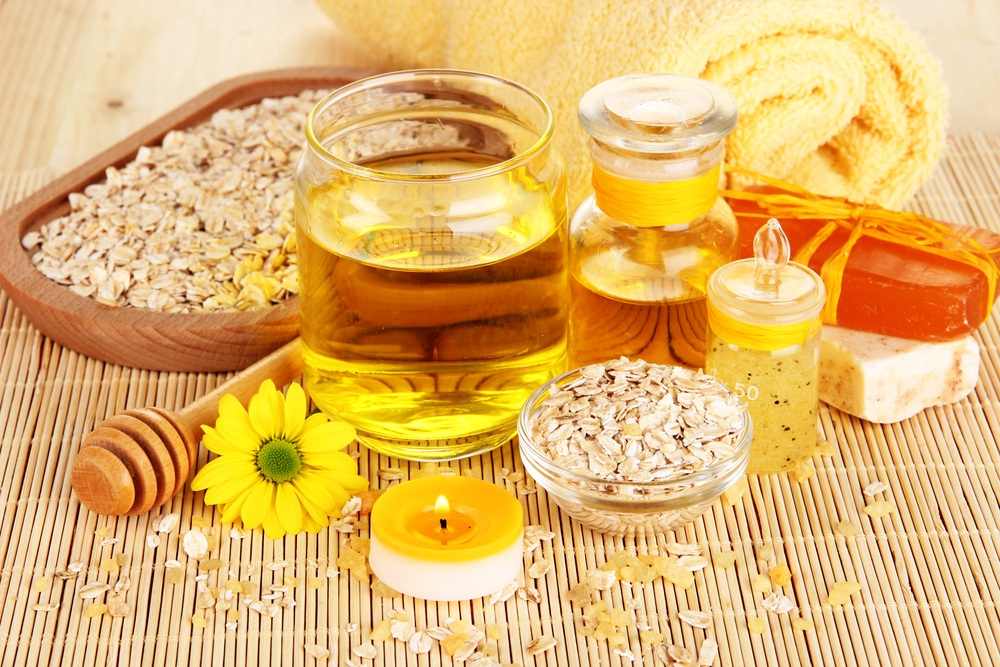 Avocado
Avocado is a great choice if you want to treat dry skin at home. This fruit has a lot of benefits for health and the skin as it moisturizes the skin effectively and make it glowing dramatically. Plus, avocado is full of fatty acids, antioxidants, and vitamins that help improve the skin from the inside. Besides, this fruit is rich in vitamin A that aids in skin repair and maintenance to restore silky and smooth skin.
Method 1:
You need a ¼ cup of honey and ½ a ripe avocado.
You mash the avocado in a bowl and mix it with the honey.
Apply on the face for 10 minutes
Wash off with cold water
Apply a moisturizer suitable for your skin
Method 2:
First of all, mash the pulp of one avocado into one smooth paste. Then, rub this paste all over the dry skin.
Let it settle on the skin for about 10-15 minutes and use cold water to rinse it off. It's advisable to repeat this process once daily.
When it is done, you smear the mask on the face and leave it for 15 minutes.
Rinse off with a warm cloth and apply a moisturizer on the skin when it is still wet.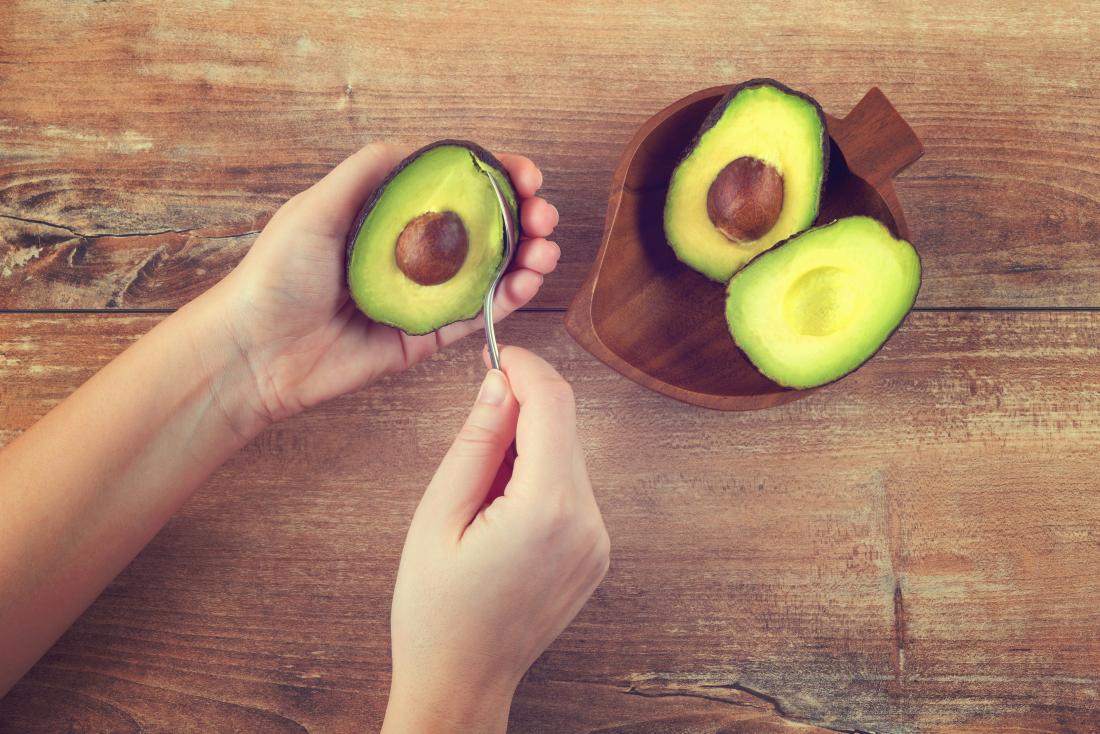 Anyapurba Sarkar (Annie)
Follow Me On 
Disclaimer: Please note I am not a certified nutritionist/dietician or cosmetologist.