This decision was taken by many shopping centres and delivery apps in Qatar after several people on social media platforms called for boycotting French products due to a speech delivered recently by French President, Emmanuel Macron.
Al Meera Consumer Goods Company announced withdrawing French products from all the branches on October 23, 2020, until further notice.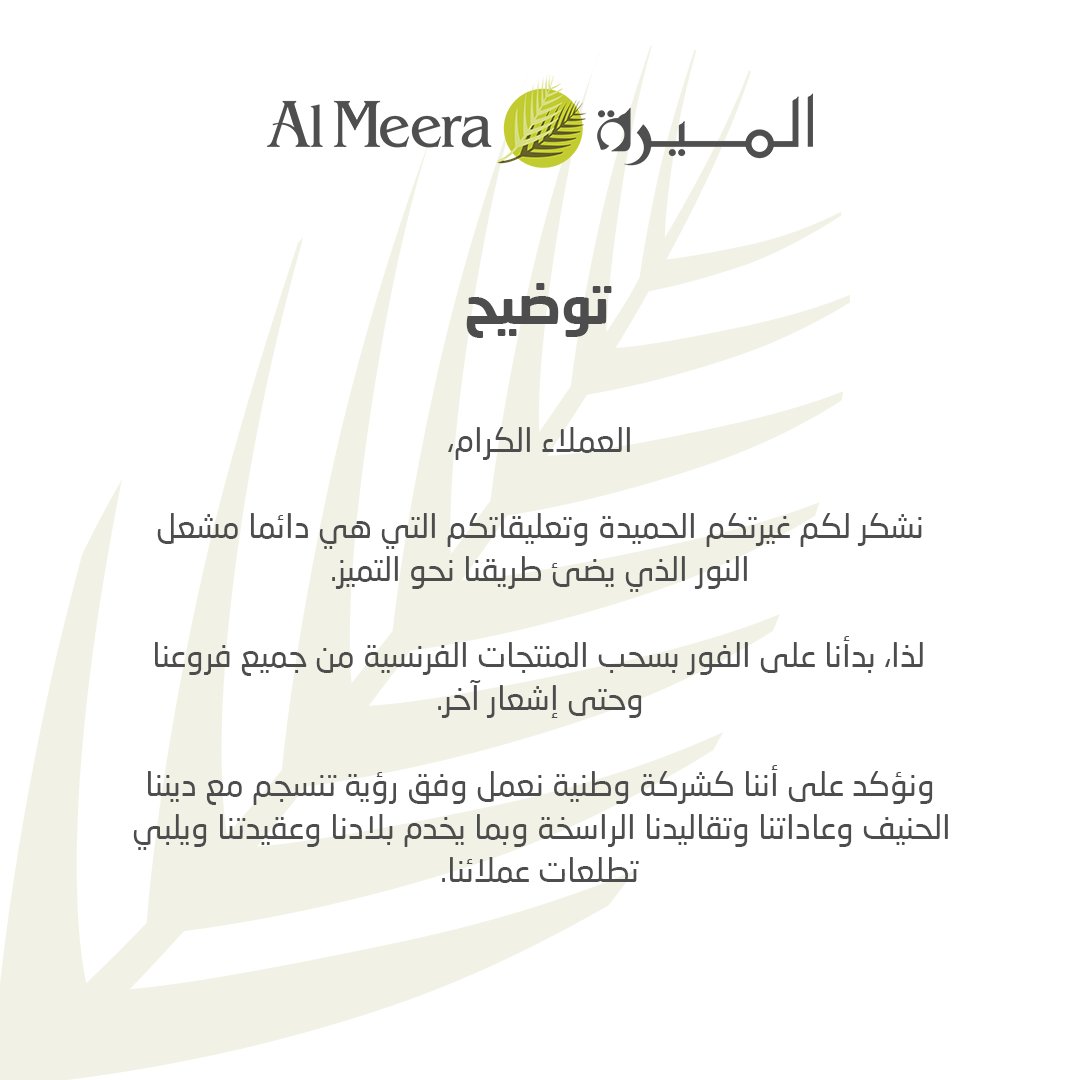 — Al Meera (@AlMeeraQatar) October 23, 2020
Al Rawnaq announced on their social media platform that French products will be withdrawn from all its branches.
View this post on Instagram
Similarly, Qatar Shopping Complex in Al Markhiya and Souq Al Baladi in Abu Hamour made the announcement on their social media platforms.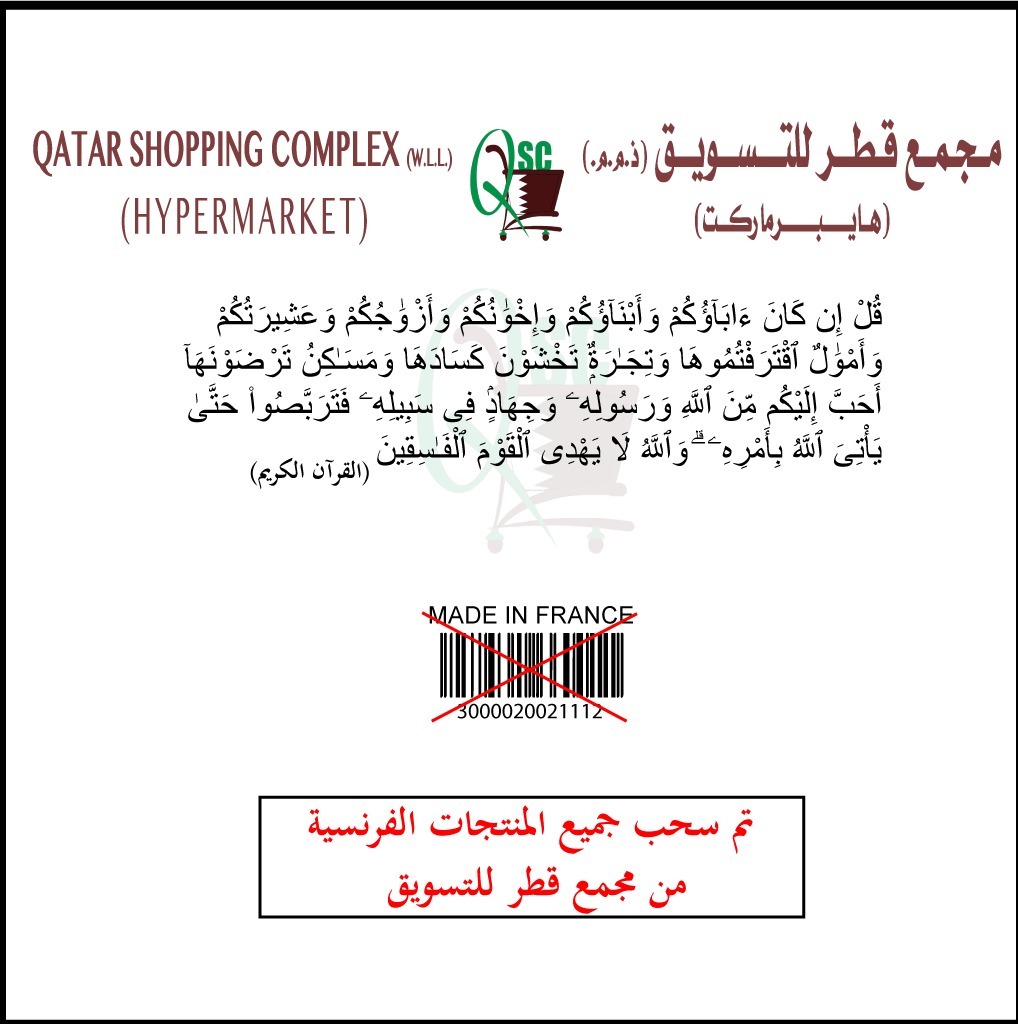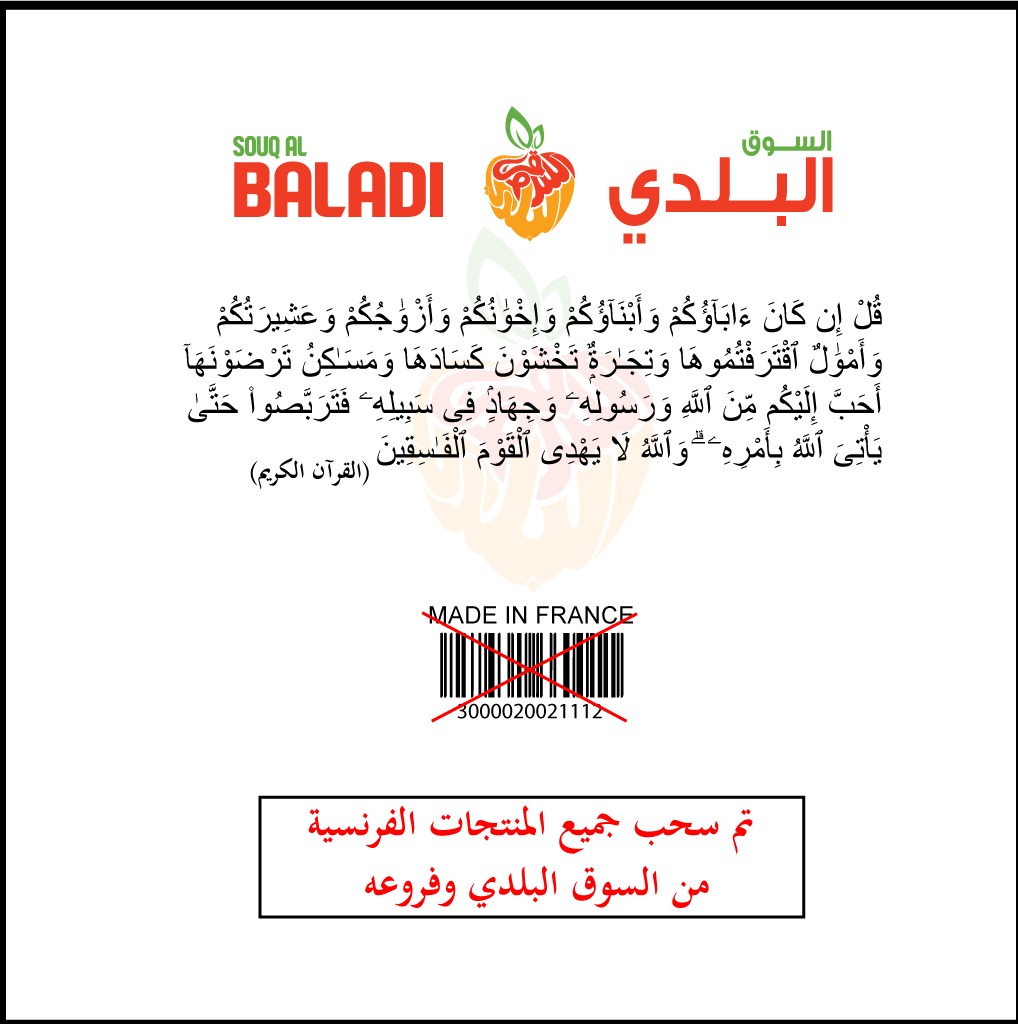 — SOUQ AL BALADI QATAR (@SOUQALBALADI) October 23, 2020
Al-Wajba Factory pledges to provide similar and alternative products such as dairy and cheese products in a short time.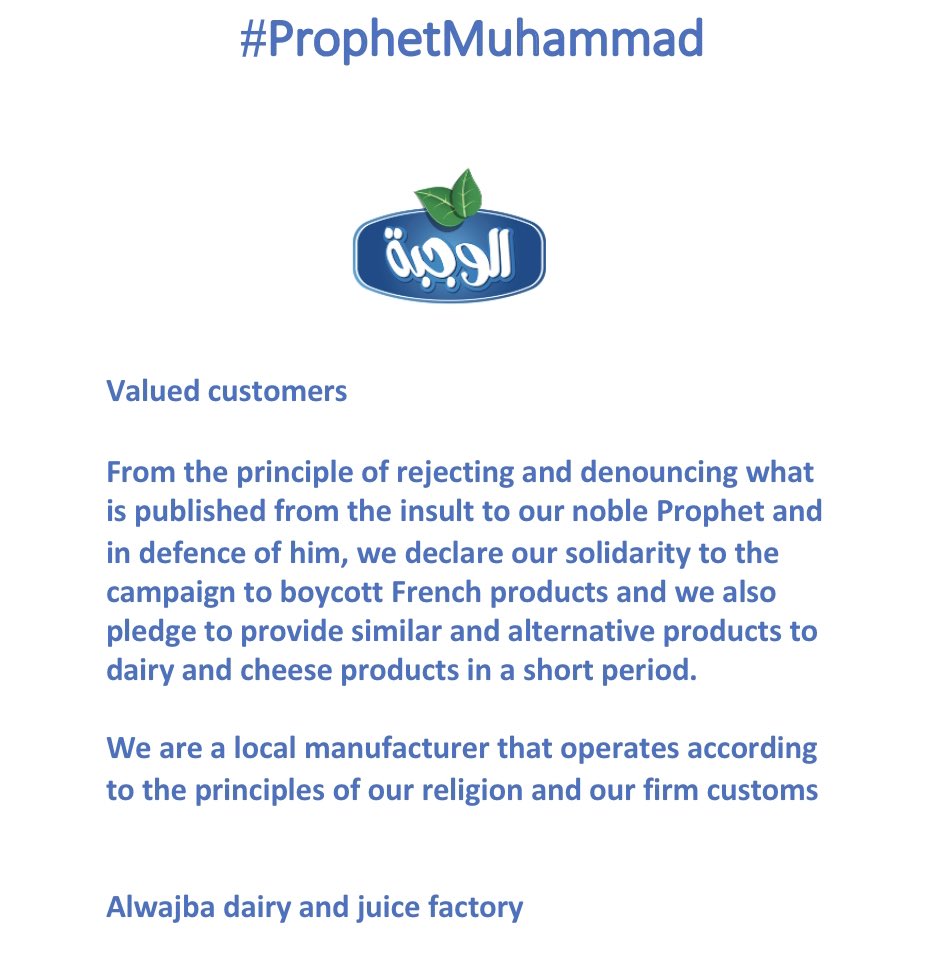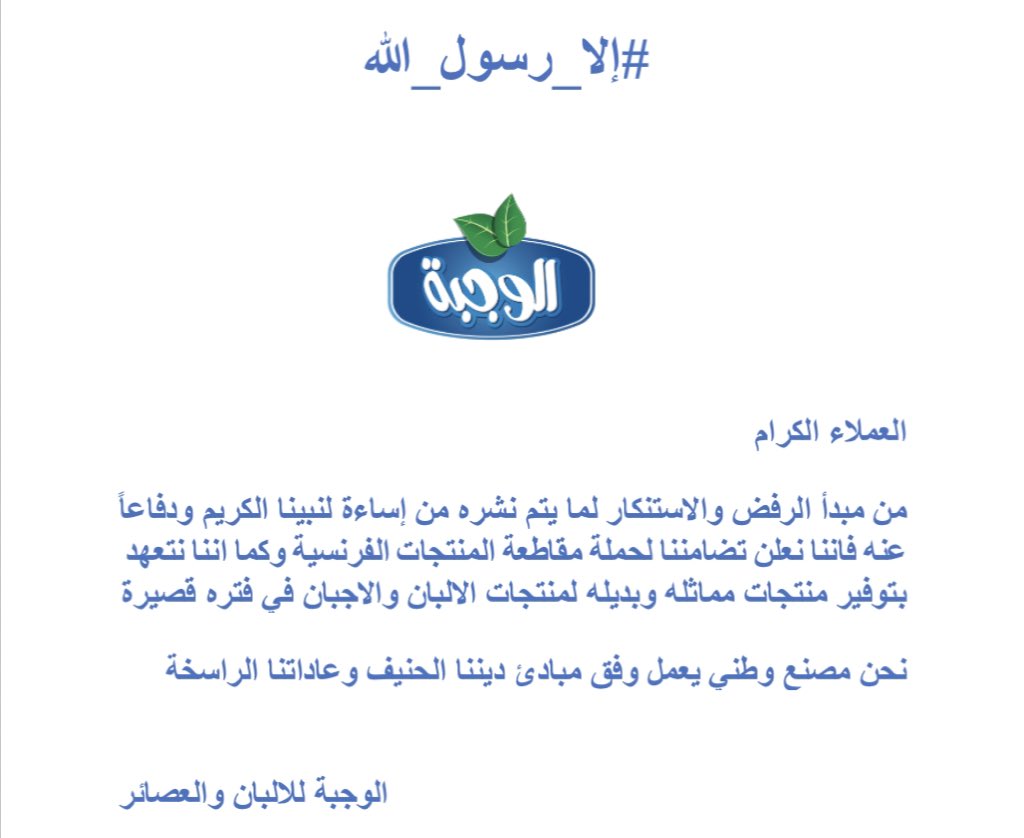 #إلا_رسول_الله #مقاطعه_المنتجات_الفرنسيه pic.twitter.com/DPlZHAqjsv

— الوجبة للألبان (@alwajbafactory) October 23, 2020
Local delivery apps Snoonu and QTamween also joined the campaign to boycott French products and started removing these items from their websites and apps.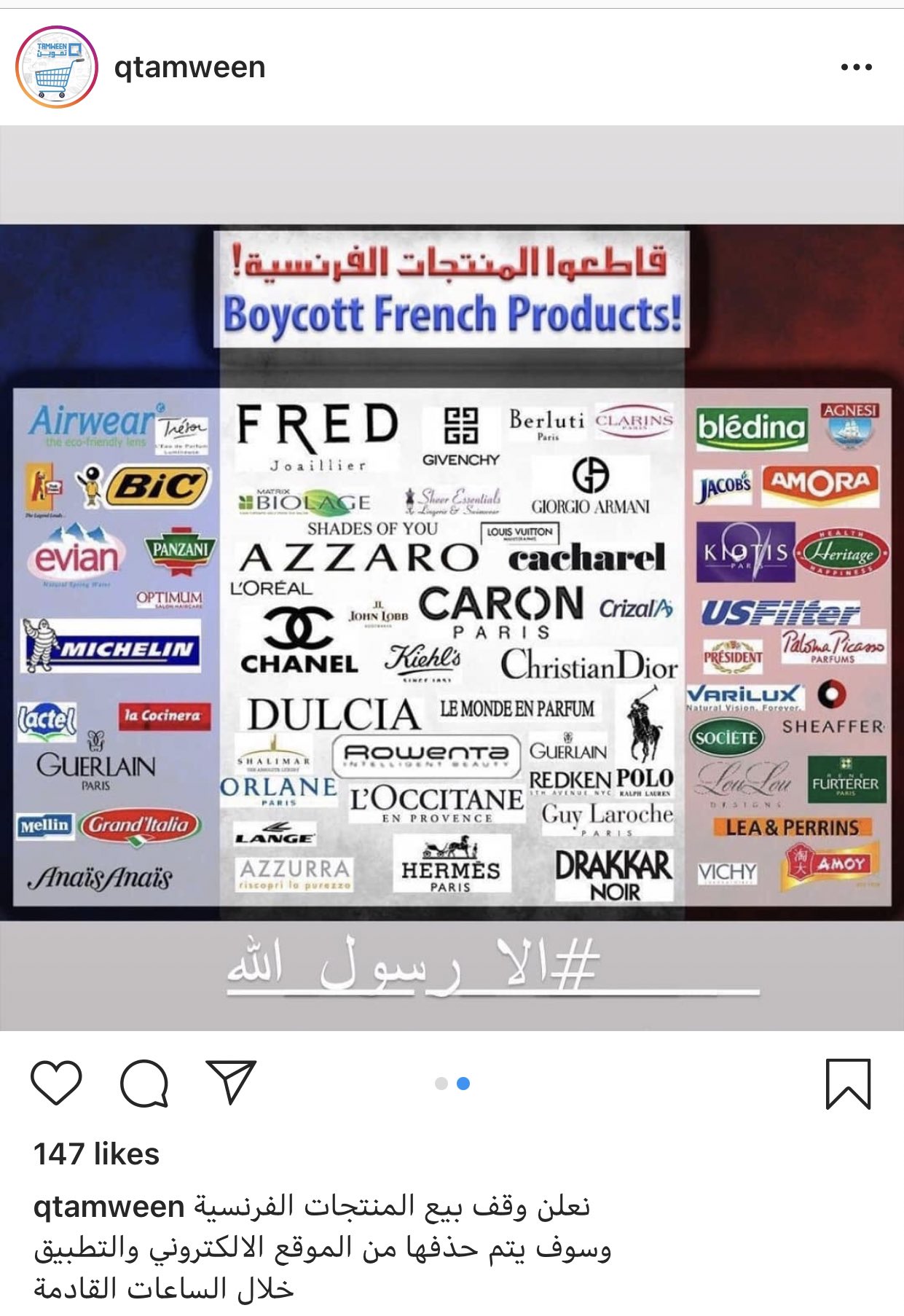 QTamween App for delivery service announces boycotting #French products and deleting these items from the website and the app, in support of "Boycot French Products" campaign.#Doha #Qatar #MarsalQatar pic.twitter.com/cafIU5qdwG

— Marsal Qatar English (@MarsalQatar_EN) October 23, 2020
All outlets of Family Food centre and Family Mart have also joined the campaign and is removing all French products from their shelves.
New Indian Supermarket and Retail mart Hypermarket announced today that they have started withdrawing French Products from all its branches in response to customers' call for boycott of French products.