I have tried several night creams and if you're looking for a hydrating cream to treat dry skin, I highly recommend to use Laneige Water Sleeping Mask. This is a night moisturizing cream which is designed specifically to address very dry skin that needs a boost in addition to regular moisturizing. However, before purchasing or applying Laneige Water Sleeping Mask, it's important to take time and carefully assess whether this cream is suitable for you or not. This is because there may be many reasons for dry skin like genetics, your skin care routine and other external and internal factors. Further, dry skin may be due to various other health reasons which we might not be aware of. Therefore, to use this product in the right context, and to ensure that dry skin isn't an indication of greater health problems, it's a good idea to first speak with your dermatologist about any excessive dryness problems.
I love to research and learn during my free time to know more about the ingredients used in night creams specifically because night is the most important time for your skin rejuvenation and cell renewal. I have a combination skin and am using this product for last 6 months and have actually seen amazing results.
The main reason I want to recommend this product is because it gives skin an added hydration boost and fortifies the skin's natural moisture barrier. I want also to add that unlike a daily moisturizer, this cream is designed to be used only once or twice per week, in addition to your regular routine. Also, not to be used for oily skin or over-oily skin.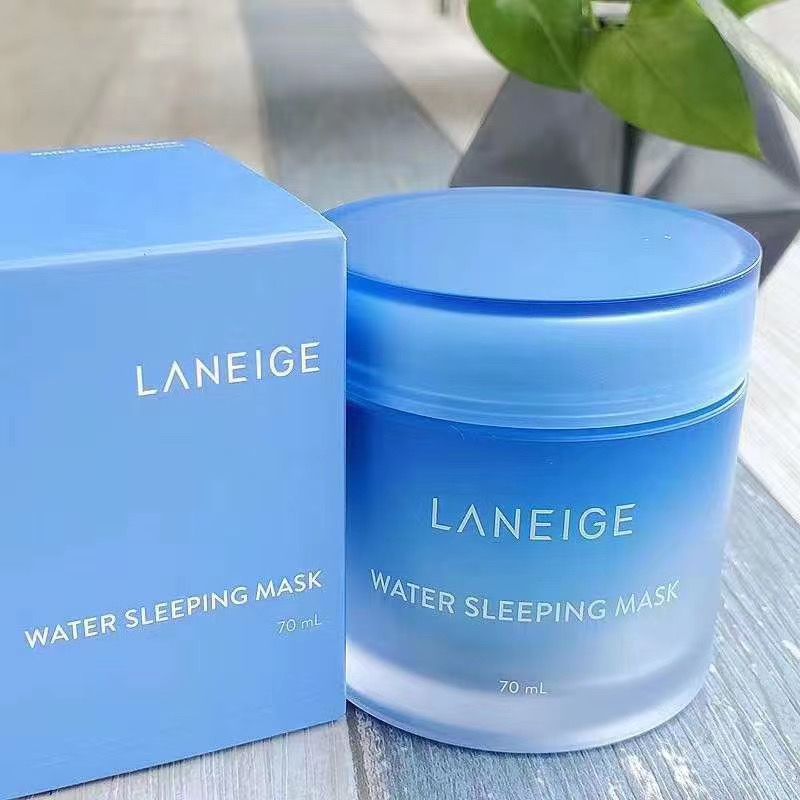 Mask Ingredients
To nourish the skin and rebuild the moisture barrier, this hydrating cream utilizes a number of ingredients like ceramides and ionized water.
The ceramides are included to improve skin's natural moisture barrier. It's an ingredient that has gained more attention in recent years, because it plays an active role in the natural process of skin hydration. In fact, ceramides are a type of lipid that occurs naturally in the epidermis of our skin, and creates a barrier that prevents the excessive loss of moisture. When applied to the skin, the ceramides replace damaged or missing lipids, thus slowing the natural loss of moisture.
Another interesting ingredient I found in it is the ionized water which acts as a neutral layer of protection from excessive dryness or damages caused to the skin.
Other Ingredients
In addition to ceramides and ionized water, it contains a few skin brightening ingredients, like chestnut and apricot extracts. It's important to note that these are not included for any strong moisturizing properties, and are meant to better condition the skin.
Besides these active ingredients, it contains chemicals like glycerin, another moisturizer; willow bark extract, which helps cleanse pores; and glycogen, to bind water molecules and hence helps in resurfacing the skin layer.
Disclaimer: However, sensitive skin should keep in mind that this product also contains fragrance, which can irritate the skin and cause itchiness and rashes. Therefore, if you've never tried this product before and have very sensitive skin, it's advisable to leave a small amount on your skin for 24 hours, to see how it reacts.
Anyapurba Sarkar (Annie)
Follow Me On 
Disclaimer: Please note I am not a certified nutritionist/dietician or cosmetologist.