In line with the previous decisions implemented to safeguard the health of the citizens and residents in Qatar and limit the spread of the coronavirus (COVID-19), the Ministry of Commerce and Industry (MoCI) has announced the fourth stage of the gradual lifting of restrictions on recreational activities in amusement cities and parks from January 3, 2021.
The resumption of entertainment activities would take place in three stages as follows:
The first stage: As of January 3, 2021, outdoor playgrounds, kid's outdoor games, billiards, and bowling
The second stage: As of January 11, 2021, including electronic games and trampolines
The third stage: As of January 24, 2021, including bouncers, inflatable games, and ball pits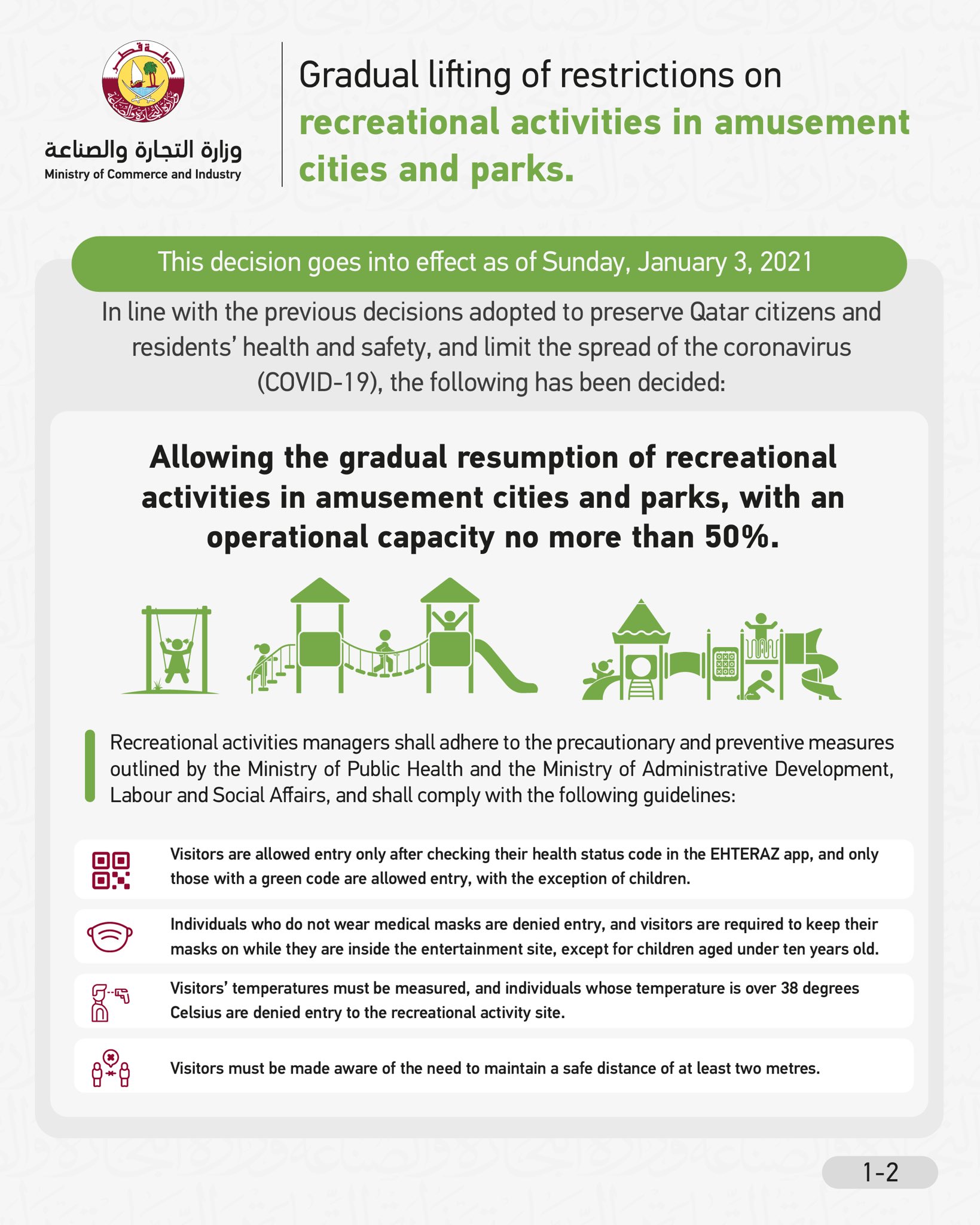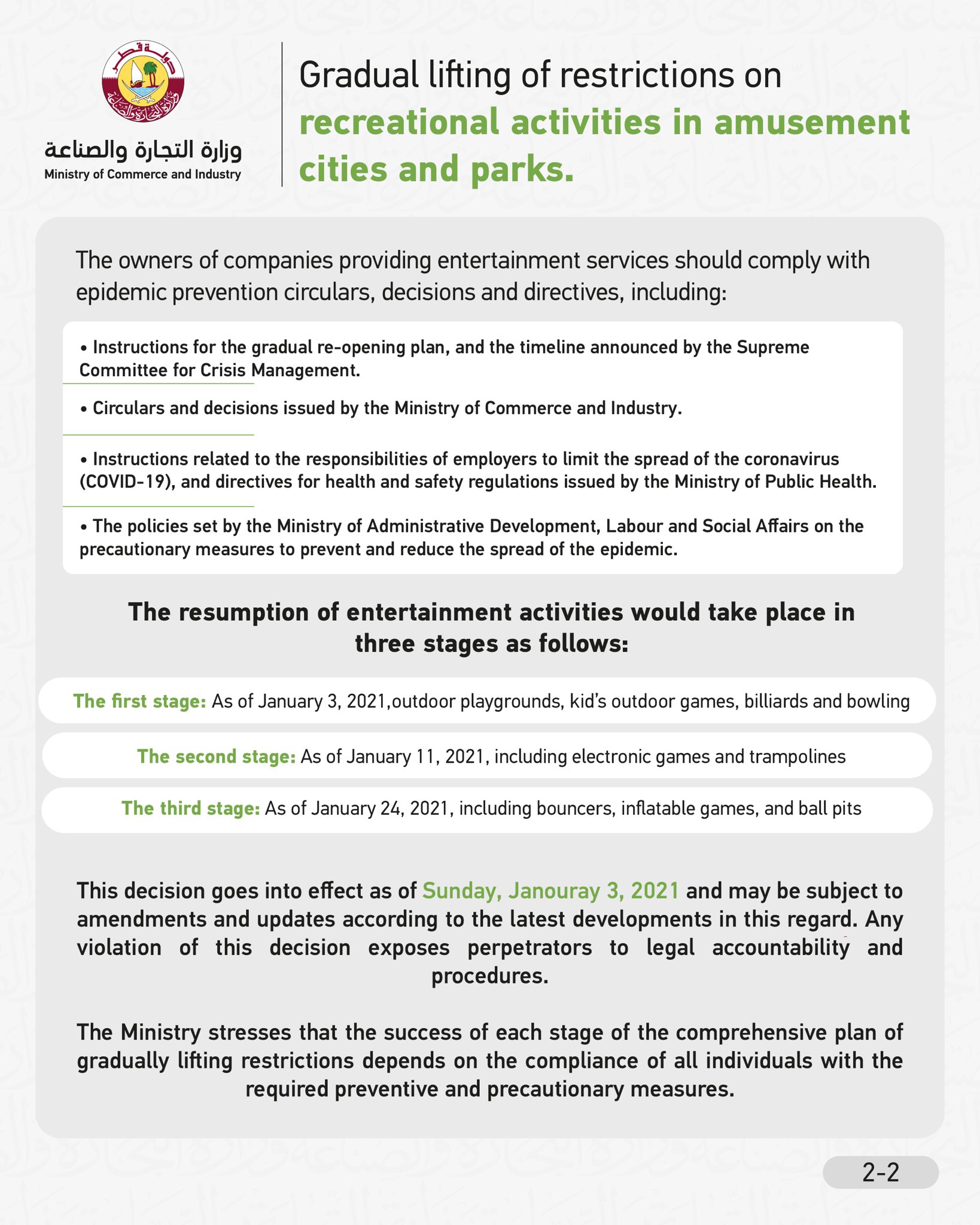 The Ministry announces the gradual lifting of restrictions on recreational activities in amusement cities and parks.
#Qatar
#YourSafetyIsMySafety#MOCIQATAR pic.twitter.com/gmEpI41rcN

— وزارة التجارة والصناعة (@MOCIQatar) December 31, 2020
– Allowing the gradual resumption of recreational activities in amusement centres and parks, with an operational capacity of no more than 50%.
– Visitors will be allowed to enter only after presenting 'Green' health code on Ehteraz App, except for children.
– All visitors must keep their masks on while they are inside the recreation centre except for children aged under ten years old.
– Visitors' temperatures must be measured, and individuals whose temperature is over 38 degrees Celsius will be denied entry to the recreational area.
– Visitors must maintain a safe distance of at least two metres.
The owners of companies providing entertainment services should follow these:
– Instructions for the gradual re-opening plan, and the timeline announced by the Supreme Committee for Crisis Management.
– Circulars and decisions issued by the MoCI.
– Instructions related to the responsibilities of employers to limit the spread of COVID-19, directives for health and safety regulations issued by the MoPH.
– The policies set by the Ministry of Administrative Development, Labour and Social Affairs on the precautionary measures to prevent and reduce the spread of the epidemic.
Decisions may be subject to amendments and updates according to the latest developments in this regard. Any violation of this decision exposes perpetrators to legal accountability and procedures, according to MoCI.