Riyasat celebrates Indian fine dining cuisine with a contemporary flair, allowing guests to experience culinary traditions practiced by royal Indian families. Located in the opulent St.Regis Doha the menu has been specially curated by Chef Judge of Master Chef India, Chef Jolly. Discover a joyful celebration of reinventing ancient traditions into a global, youthful and edgy setting.
Riyasat takes you back to the era of the majestic Indian estates in the 19th century, combining simple yet refined Indian flavours from the culinary legacy.
For reservation click on it
Contact Information
Al Gassar Resort, The St.Regis Doha
DINING: DAILY 12pm to 10:30pm
DELIVERY: DAILY 12pm to 10:30pm
reservations@riyasatdoha.com
For more information visit their website 
Taking its name from the intricate and vibrant 16th century shawls of Kashmir, Jamavar is a culinary jewel from India.
At Jamavar Doha, we invite you to reignite your senses by taking a culinary journey across the exciting flavours and fragrant spices of India, ranging from the Royal Kitchens of the North to succulent options from the shores of the South.
Established in Bengaluru in 2001, Jamavar Doha, reflects the essence of its siblings across India and London.
It is the 7th restaurant within the family and the only one in the state of Qatar. This fine dining restaurant in Doha resonates with culture of India through its royal recipes and cuisine.
To make Reservation click on link
https://www.eat2eat.com/SWBooking/Pages/Reservation.aspx?relId=NAA4ADUANQA=&lang=0&pro=0&src=IPS
Contact Information
Sheraton Grand Doha Resort & Convention Hotel
+974 4485 4444
Monday-Sunday – 12:30 PM–11:59 PM
Dress code – Smart Casual
For more information visit their website 
Chingari delightfully crafts Indian recipes with authenticity and brings genuine Tandoor cuisine to Doha. Dine in the glory of the Maharaja as you feast on our irresistible meals, marinated to perfection while musicians sing sweet traditional Indian songs.
Tandoor cuisine is cooked in a cylindrical clay or metal oven to reach the food to flames that ultimately enhance the flavors and the spices in the meat. That's where the name Chingari comes from, which literally means 'sparkling charcoal.'
Enjoy dishes like fish tikkas, king prawn curry, aromatic lamb, Sag Aloo, and Makhanwala chicken.
Contact Information
Radisson Blu Hotel, Doha
+974 4428 1555
6:00 pm–11 pm | Daily
Email – fbreservations.doha@radissonblu.com
For more information visit their website 
Your favourite curry house in Doha!
At Bombay Balti we offer guests a casual dining venue, perfect for families and big groups. We serve quick, easy meals with passion consummated with delicate fragrances in a comfy atmosphere evoking the city of Mumbai.
Savor the best Indian cuisine specializing in Balti curry and naan. We offer vegetarian options such as the popular lentil dahl, veggie samosas, and veggie pakoras.
Contact Information
Radisson Blu Hotel, Doha
+974 4428 1555
6–11 pm | Monday–Saturday
Closed on Sundays
Email – fbreservations.doha@radissonblu.com
For more information visit their website 
Early 2009, Qatar's very own food and beverage specialists UNITED BUSINESS DEVELOPMENT launched their very first Indian Restaurant in Qatar. The idea was to create a fine dining establishment revolving around the enriching cultural experience of India and to cater to the ever-growing palates of the clientele in Doha. What started out as an amalgamation of modern and retro Indian cuisine quickly became one of the highly recognized award-winning restaurants in the country.
At Saffron lounge one is sure to experience the diverse cuisine and culture of India with all its exotic flavours along with the utmost concern for your heath and spiritual well-being.
Located on the waterfront of the iconic Katara Cultural Village, Saffron Lounge's hospitality, elegant ambience and authentic Indian foods are guaranteed to keep you coming back for more.
To make Reservation click on link
https://www.saffronlounge.net/reservation.php
Contact Information
Bldg #26, Saffron Lounge,
Katara Cultural Village, Opp. New Exhibition Center,
Doha, Qatar
Tel: 00974 – 44081234 , 00974-44080808
Fax: 00974 – 44082010
Email: reservations@saffronlounge.net
12 pm–11 pm | Sunday–Saturday
01 pm–11 pm | Friday
For more information visit their website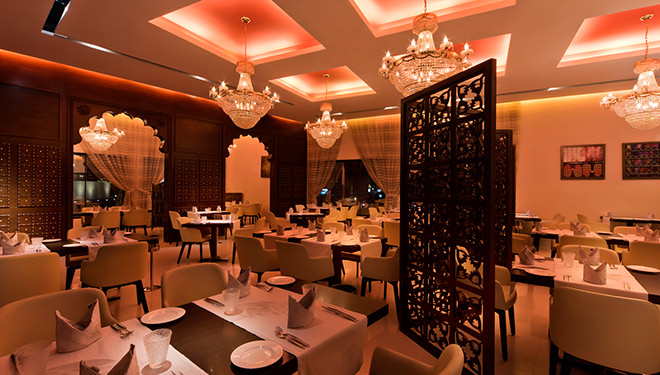 Deli Kitchen forges agricultural and healthy products in a unique concept, where you can savor international cuisine, shop and learn under the same roof. Michelin starred chef, Pino Lavarra's interactive and transcendent culinary wisdom adds sophistication in an effortless way.
Contact Information
Opening Hours
Breakfast | From 6:30 am to 10:30 am
Lunch | 12:00 pm to 4:00 pm
Dinner | From 6:00 pm to 11:00 pm
For table reservations, please book online or call +974 4445 0000.
Location
Al Messila, a Luxury Collection Resort & Spa, Um Al Saneem Street, Street Number 970, Doha, Qatar, DOHA
For more information visit their website 
IKSHA 360 for three unique dining experiences from the formal and private to the calm and casual. Whether it be an intimate dinner under soft Arabian lighting or a chance to catch up with friends around the Indian influenced cake bar, Iksha 360 is a venue like no other.
40TH FLOOR-EXCLUSIVE DINING
The exclusive dining space on the 40th floor has been purpose built to accommodate all private functions, including a Chefs table, with all offering stunning views of the Pearl, Doha & Lusail.
41ST FLOOR-RESTAURANT IKSHA 360
With its fine decor and stunning floor to ceiling views, the 41st floor features the world renowned IKSHA 360 restaurant for evening service only.
42ND FLOOR-THE 360° LOUNGE
With it's uninterrupted 360° views, the Lounge serves Indian delicacies, Thali lunches, high tea, cakes, pastries and chaats with a relaxed all day and late night dining experience.
Contact Information
SATURDAY TO WEDNESDAY: 11:30 AM TO 11:30 PM THURSDAY AND FRIDAY: 11:30 AM TO 12:30 AM
RESERVATION ON BOOKING ONLY. TO MAKE A RESERVATION –BOOK NOW
CONTACT: +974 40213333 / +974 33233205 OR EMAIL :BOOKING@IKSHA360.COM
Location : 
The Pearl Tower 1, Pearl Boulevard
Abraj Quartier, Doha, Qatar
For more information visit their website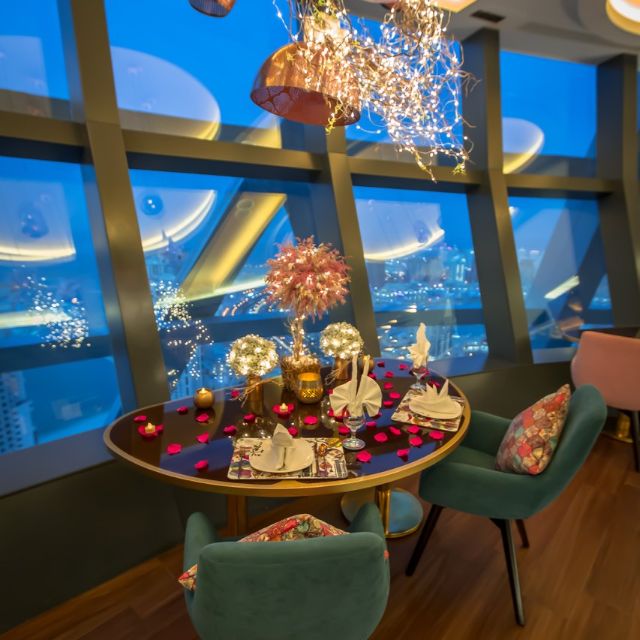 Drawing on the diversity of India's regional cuisines, the team at Dalchini Restaurant & Bar serves a selection of progressive Indian dishes in a modern atmosphere. The a la carte menu features both vegetarian and non-vegetarian dishes. Located on the ground floor, Dalchini Restaurant & Bar welcomes guests for lunch and dinner in a soothing environment the combines hues of green, splashes of vivid colours and dimmed lighting. Alfred Prasad, who previously oversaw the 4 restaurants in the Tamarind Collection, including the Michelin-starred Tamarind Restaurant in Mayfair, London is at the helm of Dalchini Restaurant & Bar.
Contact Information
For more information visit their website 
Q Lounge is the perfect spot for all-day relaxing dining, either indoor or al fresco by the poolside enjoying scenic vistas surrounded by the soothing sea breeze. Indian cuisine lovers will discover a mouth-watering collection and guests looking for international flavours will find a selection of comfort food and snacks.
OPENING HOURS
Open daily, from 9.00 am to 11.30 pm
CONTACT INFO
LOCATION
Banana Island Resort
For more information visit their website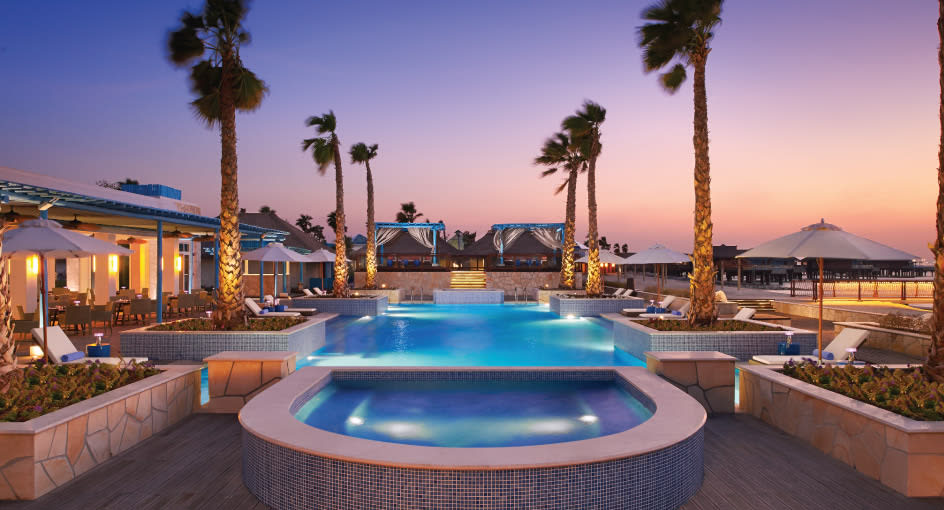 The Art of Contemporary Indian Cuisine
An artistic culinary presentation, inspired by traditional Kalamkari Art and bringing together the modern cooking techniques of India's multi-faceted cuisines.
A fine dining journey to authentic Indian cuisine perfected with the reveries of music, style and colors.
Opening hours: 12.00pm to 3.00pm
For reservations, please call 3992 0808.
Location  Banyan Tree Al Khaleej Street, Mushaireb, P.O. Box 4928, Doha, Qatar
For more information visit their website 
Authentic North Indian Cuisine in the heart of Doha brought to you by Mega Food Restaurant Company
The Curry House at The InterContinental City will take you on a wonderful culinary journey of authentic North Indian cuisine through their very experienced team are bringing all their knowledge and experience from India.
Opening hours: 12.30pm to 12.00am
For reservations, please call 3114 6455
Location  InterContinental Doha – The City West Bay Doha, Qatar
For more information visit their website 
Important note :- Due to Covid-19 Restrictions please do call the restaurants before visiting to check their current rules & regulations & timings 
Which one is your Favourite?? Leave your comment in comment box below.