We are glad to announce istituto di Moda burgo, Qatar upcoming fashion show La Tessuti season 2 " in collaboration with Jamila magazine, Qatar's top Arabic fashion & lifestyle magazine scheduled on 30th May 2022 in heart of doha qatar – at al wadi hotel MGallery Msheireb downtown.
The show will be showcasing final amazing set of fashion collections created by burgo Qatar students from Old to new batches.
Moreover audience will also witnessing magnificent works and internship partners fashion collections – clothing & fashion brands like La boutique Blanche , afraa official , alhuda centre of modest Fashion , AJ Roma & vhong Tassan couture Will be also showcased.
It is will be a fabulous concept where different VIP guest will be attending show and many ceo of established fashion companies in qatar.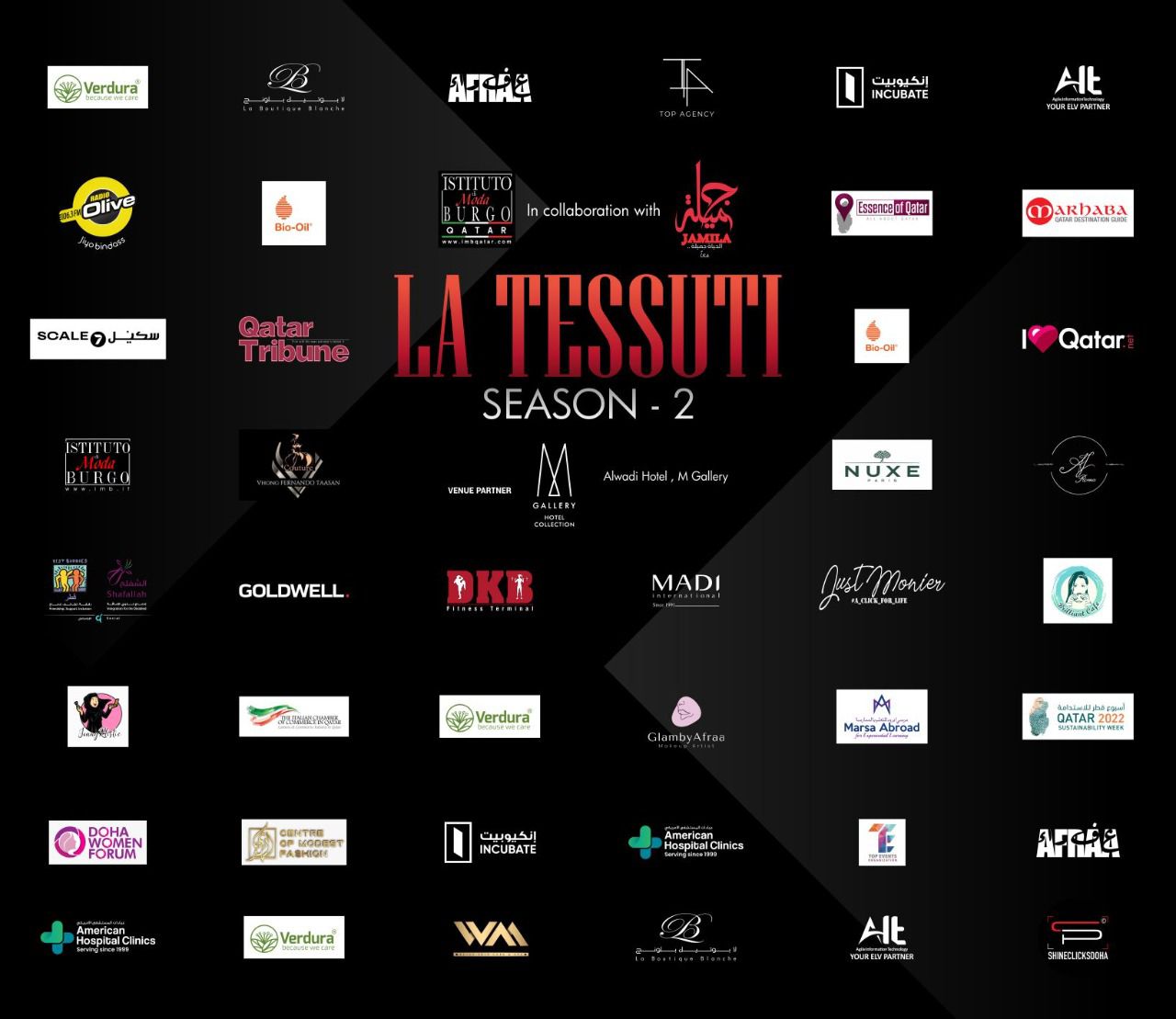 The fashion show lead sponsors are agile information technology qatar, la boutique Blanche, Verdura care Qatar, American hospital clinics, Madi international, goldwell, nuxe paris, afraa official , incubate, top events, topagency.qa, Jamila magazine & bio-oil qatar
Show will be covered by many established media partner in qatar like Marhaba qatar , Iloveqatar.net ,
Oliveradio, Jamila magazine, Qatar Tribune, Essence of Qatar
Lastly to support this wonderful platform for burgo students turning future established fashion designers, We have supporting partners like Scale7, Doha Women Forum, Marsa abroad, Brilliant cafe , Rejuv skincare, Shine clicks doha, Monier, Glam by afraa , Jenny artistic,Doha kick boxing, Qatar sustainability week 2022, Best buddies,Shafallah Qatar  & Italian commerce of chamber, Qatar.
We wish all the students & partners to have a successful show and mark a new beginning in their career in fashion.