Breast cancer is by far the most common cancer in Qatar, accounting for 31 percent of cancer cases in women. The risk of women in the population developing breast cancer is 56 per 100,000 (source: Qatar Cancer Registry). Both women and men can however be affected by breast cancer. It is important to note that many breast cancers are treatable and patients can survive if it's diagnosed and treated early.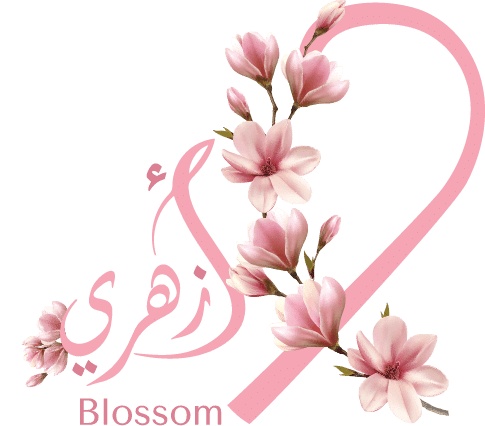 HMC has a dedicated page on its website where you can find all the information regarding breast cancer including testimonials of patients, ways to be aware, when to see the doctor, among other important facts.
The optimal care of patients with breast cancer is rapidly changing as a result of advances in all aspects of patient care. There is an increasing focus on providing multidisciplinary care for patients with complex diseases such as breast cancer through the use of integrated teams of professionals representing the relevant treatment modalities, including surgery, radiation therapy, chemotherapy, and systemic medical interventions.
Awareness is a very effective tool that can greatly increase a breast cancer patient's chances of getting it treated, but this action must be taken in the early stages of the onset of symptoms, sometimes even earlier. For this reason, it is extremely important for women to be aware of the causes and symptoms of breast cancer so they are able to quickly seek treatment.
Learning about how to be breast aware will help people understand which changes are normal and which are not.  These pages include valuable information about breast cancer, the risk factors, symptoms, and how to be breast aware. Visitors will also get the chance to learn about some success stories of breast cancer patients, their treatment journey and their victory in their battle with cancer.
HMC's mission is to provide the safest, most effective and most compassionate care to our population and to provide help and support through early detection and education. The aim is to provide our audiences with the knowledge they need through sharing information about breast awareness, talking about mammograms, prevention, and how early detection can save lives.
TALABAT
Talabat, the region's leading food and grocery delivery app, has announced that in aid of Breast Cancer Awareness Month, it has partnered with Qatar Cancer Society, pledging to donate QR1 from every grocery purchase made through the talabat app this month. The organisation also partnered with the Qatar Cancer Society (QCS) to set up a virtual page for customers to donate through as well.
Donate for the cause via the Talabat app or through the website.
QATAR AIRWAYS
Qatar Airways (QA), in partnership with Qatar Cancer Society (QCS), has teamed up with Hamad International Airport (HIA), Qatar Aviation Services (QAS), and Qatar Duty-Free (QDF) to show support for Breast Cancer Awareness Month 'Think Pink' activities to raise awareness of breast cancer prevention and control.
On the occasion of Breast Cancer Awareness Month, Qatar Airways will offer its passengers an exclusive 'Think Pink' experience in the sky as well in its lounges, offering custom-designed limited edition amenity kits and pink-themed special menus.
For the fourth year, the airline continues to show its commitment to raising awareness of breast cancer, offering passengers travelling on long-haul and ultra-long-haul flights in Business Class a luxury amenity bag designed in-house and created exclusively for Qatar Airways by stylish Italian luggage brand BRIC'S.
Economy Class passengers travelling on overnight long-haul and all ultra-long-haul flights are also offered limited edition breast cancer awareness amenity kits. The bags feature the pink ribbon and include eyeshades, socks, earplugs, lip balm, toothbrush and toothpaste. Pink raspberry or strawberry mousse desserts will be served on all lunch and dinner services on all flights departing from Doha.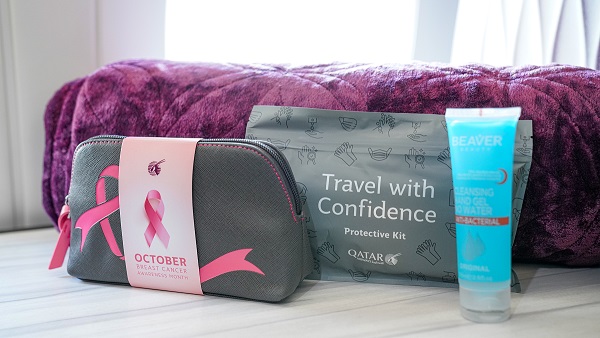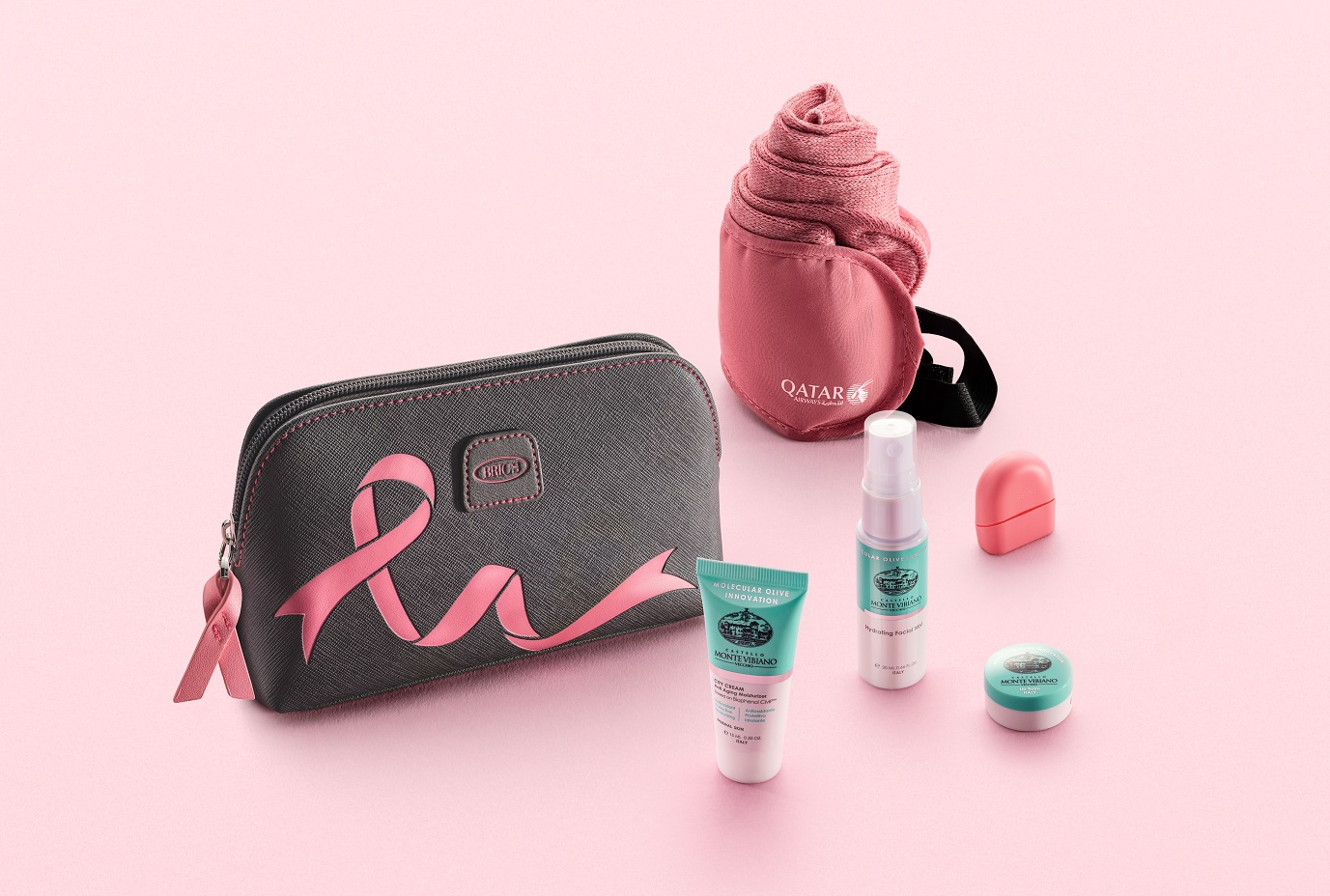 The exclusive amenity kits are made from vegan leather and there are male and female options available. Both kits feature a unique zipper pull in the shape of the iconic breast cancer ribbon. This highly sought-after kit is further customised with a message imprinted on a band, reading: 'Think pink and support the fight'. Each kit contains select products from Italy's Castello Monte Vibiano Vecchio, the environmentally friendly and innovative nutrition-centric olive oil company. The skin care range includes lip balm, hydrating facial mist, and anti-ageing moisturiser, as well as pink socks and eyeshades.
An all-women crewed Think Pink Qatar Airways flight created a special message in the Qatar sky.
The Think Pink Flight QR 9901 in a special surprise to support Breast Cancer Awareness Month drew a ribbon (with its flight path) in the sky which can be seen on the real-time air traffic tracker Flight Radar.
https://essenceofqatar.com/2020/10/18/qatar-airways-flight-created-a-special-message-in-the-qatar-sky/
LULU HYPERMARKET
Lulu Hypermarket has supported 'Blossom Campaign' that was launched by Qatar Cancer Society (QCS) on October 1, to raise awareness about breast cancer during the month. Lulu has launched a campaign under the title 'Shop and Donate' by allocating part of the sales proceeds of more than 700 products during October to support QCS awareness programmes.
This donation is being given as part of their Corporate Social Responsibility (CSR) and to support Qatar's National Vision 2030, which aims to build an advanced society capable of sustaining its development and providing a high standard of living for its people to achieve its long-term goals.
KULUD PHARMACY
KULUD GOES PINK! During October 2020!
October is Breast Cancer Awareness Month. Therefore, 5 % will be donated by
Kulud Pharmacy
to Qatar Cancer Society when you purchase selected products during October.
Pink October is here! And Pink means breast cancer awareness campaign!
5% of your purchase of selected items will be donated to Qatar Cancer Society during October 2020!