How long has the area comprising Qatar been inhabited?
The name 'Qatar' was first used by the Roman writer Pliny the Elder and referred to the inhabitants of the region called Catharra.
The Al-Thani family has ruled Qatar since 1825, with His Highness The Amir Sheikh Tamim bin Hamad Al Thani the current head of state.
What does Qatar's flag signify?
Qatar's flag is white and maroon with a serrated vertical divide.  The nine-pointed serrated edge signifies Qatar as the ninth member of the "reconciled emirates" following the Qatari-British treaty of 1916.
What are some of Qatar's key demographics?
Population: about 2.8 million people live in Qatar (2020), with Qatari locals making up 15% of this number
Qatar is home to over 100 nationalities
The country has a literacy rate of about 97%.
Qatar has the world's lowest female population by percentage of total population. Just 24.7% of its population is female, meaning there are three men for every woman. This is largely due to the vast number of male migrant workers.
Qatar has the world's most urbanised population with 99.2% of Qataris living in a city.
How safe and easy is it to travel to Qatar?
 Citizens of more than 80 countries can enter Qatar visa-free, making it the most open country in the ME and 8th in the world in terms of visa facilitation
 Rated #1 in hospitality in the ME
Safest country in the world by NUMBEO (lowest on crime index), Qatar is ranked 31 out of 153 countries in the Global Peace Index.  It is one of the safest countries in the world to live in.
Qatar is the richest country in the world as measured by GDP per capita.
What is the national carrier?
Qatar Airways is the national carrier and has been repeatedly rated the World's Best Airline, winning the accolade for the fifth time at the Skytrax World Airline Awards held at the prestigious Paris Air Show in 2019.
What is Hamad International Airport?
Home to Qatar Airways, Hamad International Airport (HIA) has been described as the most architecturally significant terminal complex in the world, as well as being the most luxurious.
For the sixth year in a row, it has been declared the "Best Airport in the Middle East" at the SKYTRAX World Airport Awards 2020.
In collaboration with the Qatar Museums, the airport has a vast art gallery throughout the terminal such as "Oryx" by Tom Claassen, the "Arctic Nurseries of El Dorado" by Marc Quinn, and "Mappemondes" by Adel Abdessemed. The highlight is "Lamp Bear," a piece by Urs Fischer that is designed to remind travelers of a carefree childhood.
What is the media landscape in Qatar like?
Qatar is the homebase for AlJazeera, a lively, raucous media entity that has cutting edge journalism
BeIN Sports is a global network with a number of sports channels, headquartered in Doha.
How is Qatar the world's richest country?
Qatar exports vast quantities of oil and natural gas, accounting for over 97% of Qatar's exports – worth over $58 billion in total.
How big are Qatar's reserves of natural gas?
Qatar has the third largest natural gas reserves in the world, after Russia and Iran. Its main gas trading partners are India, China, Japan, South Korea, the USA and the UAE.
What was Qatar's economy based on before the discovery of natural gas and oil?
Prior to the discovery of natural gas, Qatar's economy was largely based on fishing, pearl diving, and trading.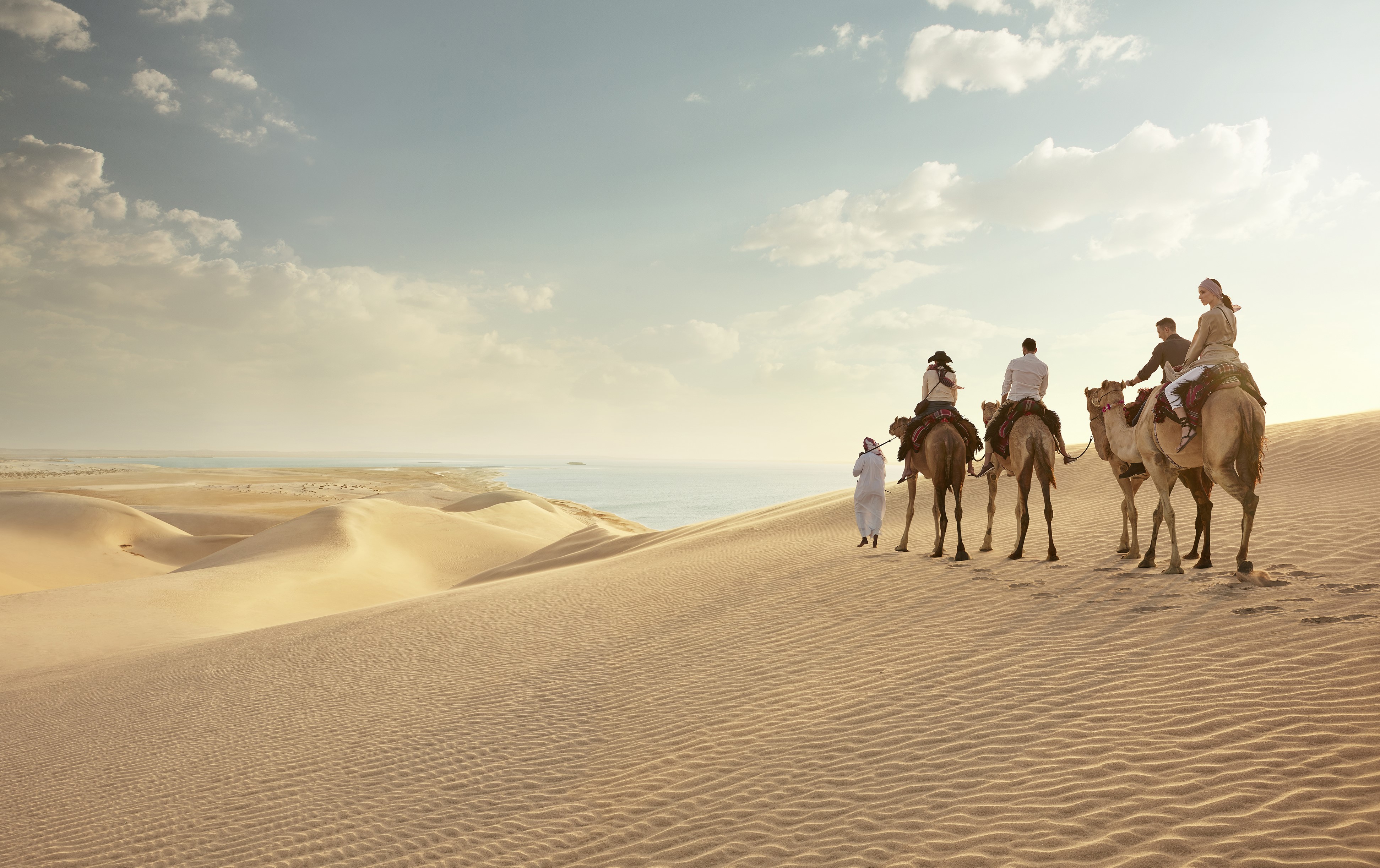 A peninsula, Qatar has 563 km of coastline, and at 103 metres, Qurain Abu al Bawl in the south the highest point.
What are some famous heritage sites in Qatar?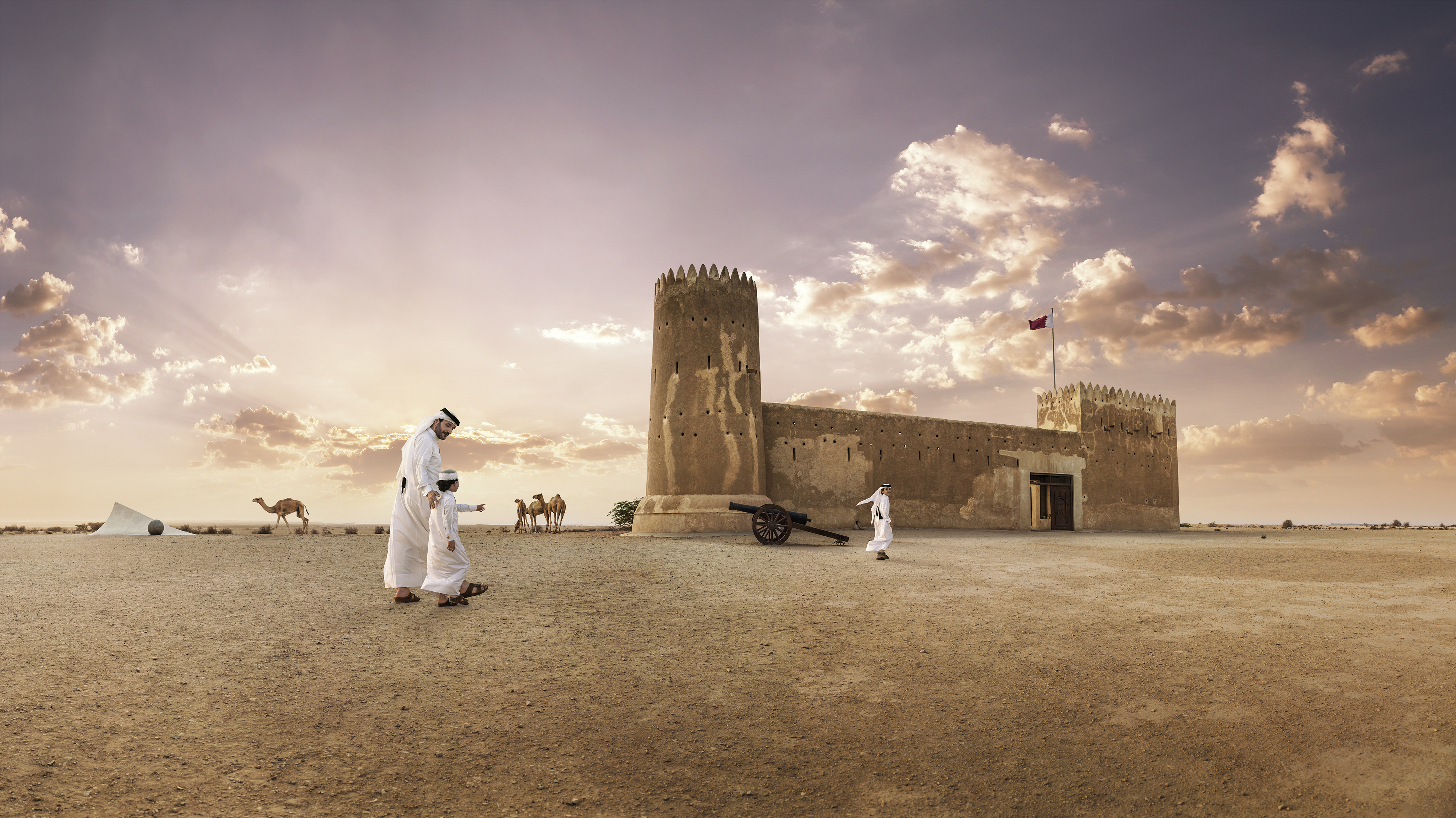 Qatar has a rich heritage, with sites such as Barzan Towers, and Al Zubarah Fort, which, along with its surrounding archeological works, has been classified as a UNESCO World Heritage Site. To discover Qatar's heritage, click here.
Does Qatar have wildlife?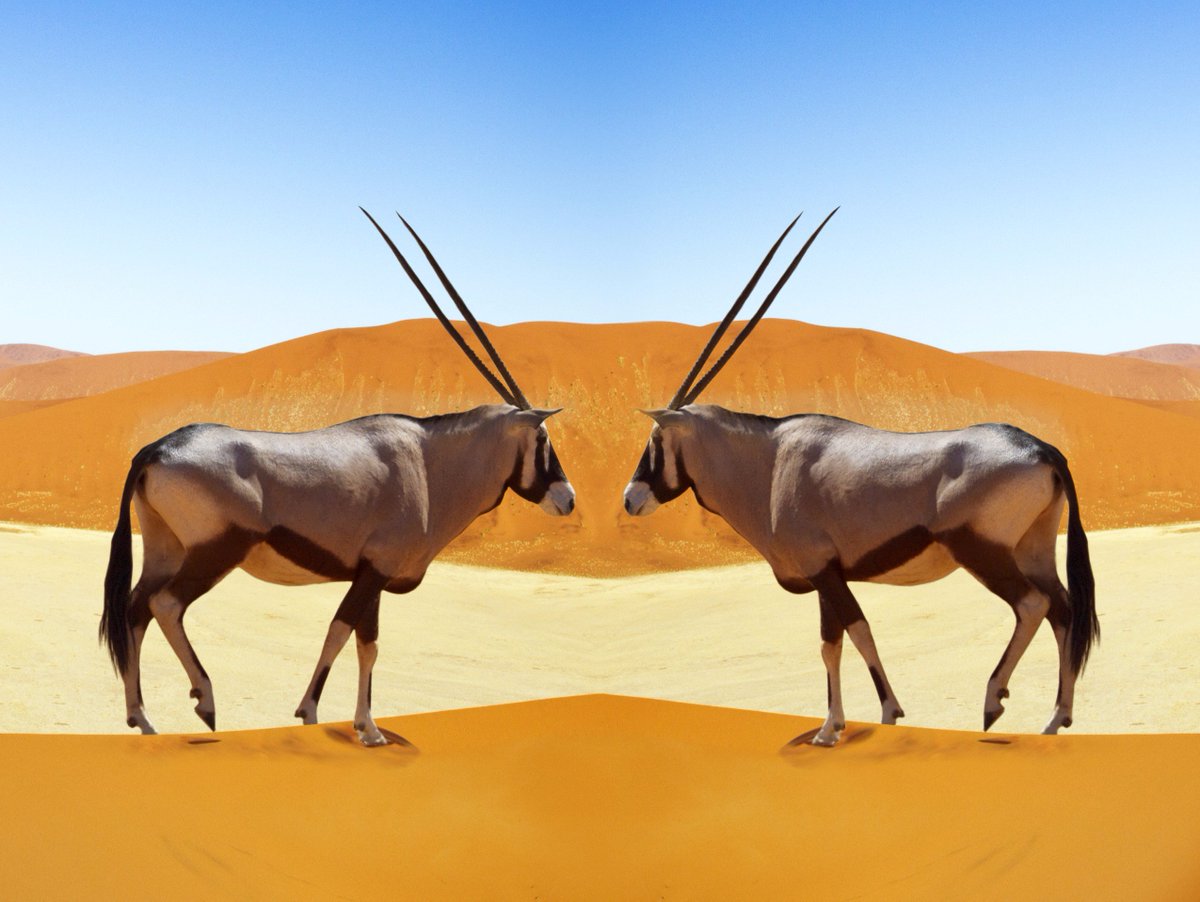 21 species of mammals are found in Qatar. These include Arabian oryxes, desert hares, golden jackals, camels, long-eared bats, honey badgers, sand foxes, and gazelles.  To learn more about wildlife in Qatar, click here
What are some traditional sports in Qatar?
Falconry is a traditional sport in Qatar and is part of the country's intangible heritage. It is possible to purchase a falcon at the dedicated falcon market, which also contains a falcon hospital.
The national carrier, Qatar Airways allows travelers to carry falcons in its Economy Class cabins of its aircraft; permitting a maximum of six falcons in any one plane.
The country has a long history of camel racing, and now features robot jockeys – miniature humanoid robots connected to their trainers by remote-control walkie-talkies.
Equestrian sports are also an important part of Qatar's sporting landscape, with Al Shaqab Equestrian Centre within Education City home to some of the finest Arabian steeds.
Which sporting events has Qatar hosted or won rights to host?
Qatar has been the first Middle Eastern country to host a number of largescale sporting events. These include:
o   2006 Asian games
o   23rd World Corporate Games in 2019
o   17th World Championships in Athletics in 2019
o   FIFA World Cup in 2022
o   FINA World Swimming Championships in 2023
o   Asian Games 2030
What makes the FIFA World Cup 2022 unique?
Not only is it the first FIFA World Cup in the region, but with all games played within and near Doha, it will be the most compact.
A modular design for stadiums means this World Cup will be more sustainable than others.
This will be the last world cup to be played in a single country.
What sort of real estate developments are there in the country?
Msheireb Downtown is a sustainable city in Doha's regenerated downtown core, featuring traditional architectural elements rendered in clean modern lines.  The area is also home to the four Mshereib Museums.
The smart city of Lusail has a stunning waterfront marina, and a host of residential and office towers.
The Pearl-Qatar is an artificial island in Doha shaped to resemble a string of pearls in reference to Qatar's history of pearl-diving. This is also the first area in Qatar where foreigners can purchase property.
Education City is home to more than 50 entities in the knowledge space.  These include 13 schools and nine universities, as well as various scholastic, research, and community-focused centers and initiatives.
Do any international universities have campuses in Qatar?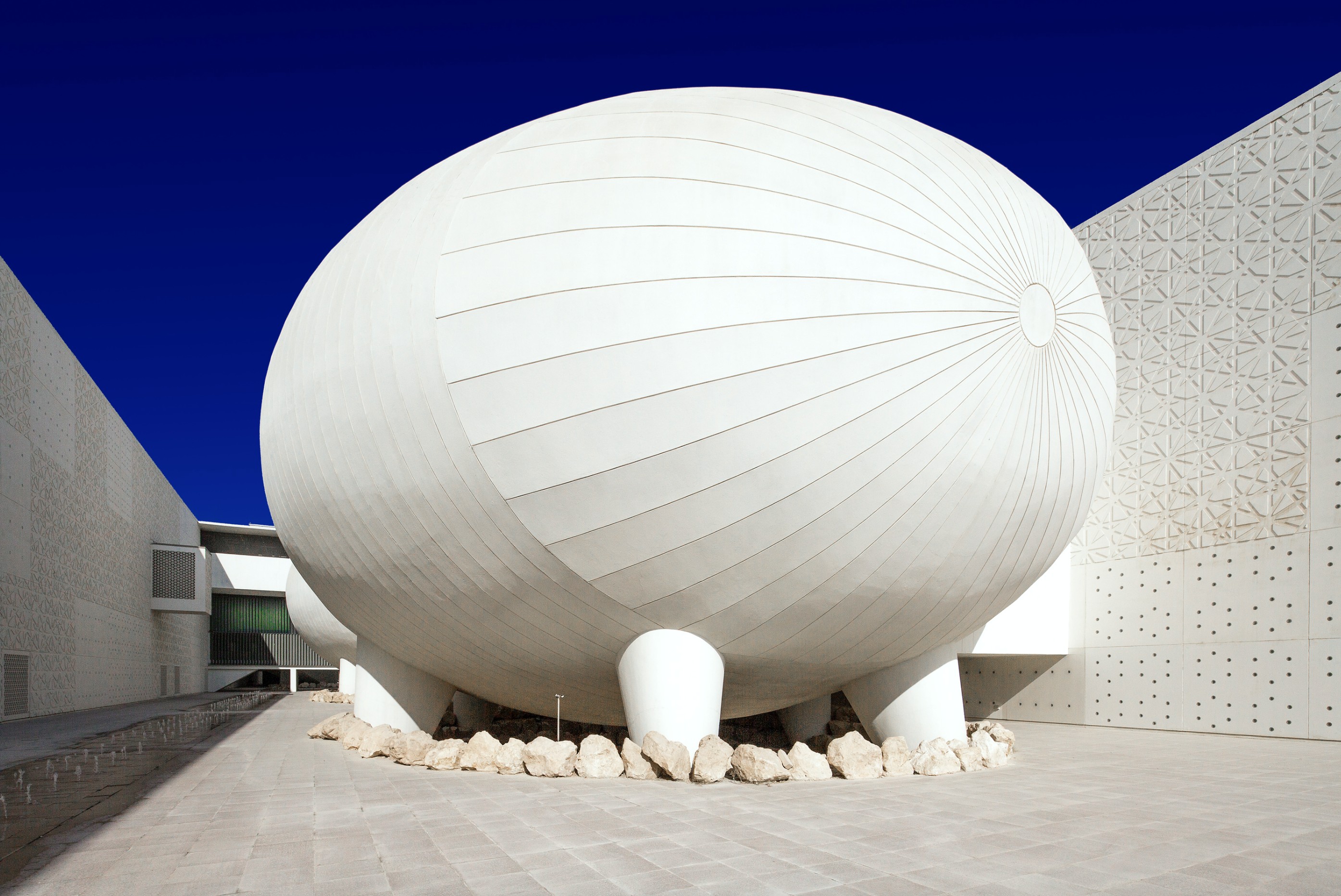 Yes, several internationally renowned universities have campuses in Doha. These include:
–          Weill Cornell Medical College
–          Carnegie Mellon University
–          Texas A&M University
–          Northwestern University
–          Virginia Commonwealth University School of the Arts
–          Georgetown University School of Foreign Service in Qatar
–          HEC Paris
Why is Qatar known for art and culture?
It has acquired vast amounts of modern and contemporary art, purchasing art worth hundreds of millions of dollars.
Qatar is home to a large number of museums, galleries and public artworks.  To explore art & culture in Qatar, click here.
Which famous architects have worked on projects in Qatar?
I.M Pei came out of retirement to design the Museum of Islamic Art on a purpose-built island abutting Doha's central waterfront promenade, the Corniche.
Jean Nouvel designed the spectacular National Museum of Qatar, which draws inspiration from the naturally occurring formations known as the desert rose.
Zaha Hadid is behind Al Janoub Stadium, shaped like the sails of the wooden dhow boats that still ply the waters along Doha's skyline.