You probably think you have your skin care routine down pat. Cleanse, mask, moisturize, sunscreen—what more could there be? Well, if you haven't added a face serum into the mix, you may be missing out. Not sure what a face serum is or why, exactly, you should be making room in your routine for one? If you're open to the idea of upgrading your skin care regimen, keep reading to learn all about face serums and the (many) reasons to use them.
What is Face Serum?
Face serums are lightweight moisturizers that contain a higher concentration of active ingredients (such as hyaluronic acid, glycolic acid, and vitamin C) than typical facial moisturizers. Known for their effectiveness, face serums are often used to manage specific skin care concerns, such as wrinkles. A serum will also typically be thinner than a moisturizer, which makes them perfect for layering. Serums can come in a variety of different formulas, including gels, oils, and light creams, and they can even have a water-like consistency in some cases. Serum is a skincare product you can apply to your skin after cleansing but before moisturizing with the intent of delivering powerful ingredients directly into the skin. Serum is particularly suited to this task because it is made up of smaller molecules that can penetrate deeply into the skin and deliver a very high concentration of active ingredients. This makes them a great tool for targeting specific skincare concerns, like wrinkles. Goodbye, signs of aging!
Is Serum right for your skin?
• Probably. Get to know your ingredients first and then accordingly decide the food for your skin.
Acne-prone: Look for vitamin C (increases collagen production, enhances skin's repair process, and reduces inflammation), retinol (also an antioxidant, reduces inflammation), zinc (soothes irritation, regulates oil production), and salicylic acid (unclogs pores).
• Dry: Look for vitamin E (an antioxidant, protects cells from oxidative damage), niacinamide (improves skin elasticity, increases ceramide levels in skin), glycolic acid (gently exfoliates and lightens discoloration), and hyaluronic acid (retains moisture).
• Feeling dull: Look for antioxidants like green tea extract, resveratrol, ferulic acid (these combat free radicals, increase effectiveness of sunscreen by day, and promote cellular repair and healing by night).
ANNIE's STEP-BY-STEP GUIDE TO USING FACE SERUMS
Now that you know more about the benefits of using a face serum in your daily skin care routine, it's time to learn how to apply it. To get it right, follow our guide to layering serum.
• STEP 1: CLEANSER: Cleansing your complexion should be the first step in your daily routine, as this helps get rid of any dirt, excess oils, or impurities from your skin. Do this morning and evening, plus after you sweat. Depending on your age and skin type, reach for a cleanser that matches your biggest skin care concerns.
• STEP 2: SERUM: It's go time! Apply a thin layer of your serum of choice and massage onto skin until fully absorbed.
• STEP 3: EYE CREAM: Once you're done applying serum, use your fingertips to lightly dab on your favorite eye cream.
• STEP 4: MOISTURIZER: No skin care routine would be complete without a facial moisturizer! Again, be sure to pick one that's formulated for your skin type and needs.
FEW ANNIE's FAVOURITE AND RECOMMENDED FACE SERUMS
• For Combination Skin: Clarins Double Serum: It brightens. It hydrates. It firms. In a nutshell, it's easier to list what the supercharged Clarins Double Serum can't do. The serum is great for people with combination skin because it hydrates dry areas and is not too heavy for oily areas.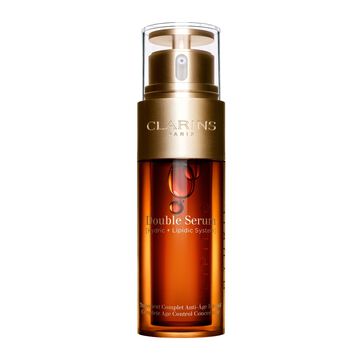 • For Oily/Acne-Prone Skin: Neutrogena Hydro boost Hydrating Serum Neutrogena Hydro boost Serum delivers hyaluronic acid to the skin to draw in water to hydrate and plump the outer skin layer.
• For Mature Skin: Pond's Rejuvenises Skin Tightening Serum – It combines retinol, niacinamide, and glycerin — especially good for beginners or those with sensitive skin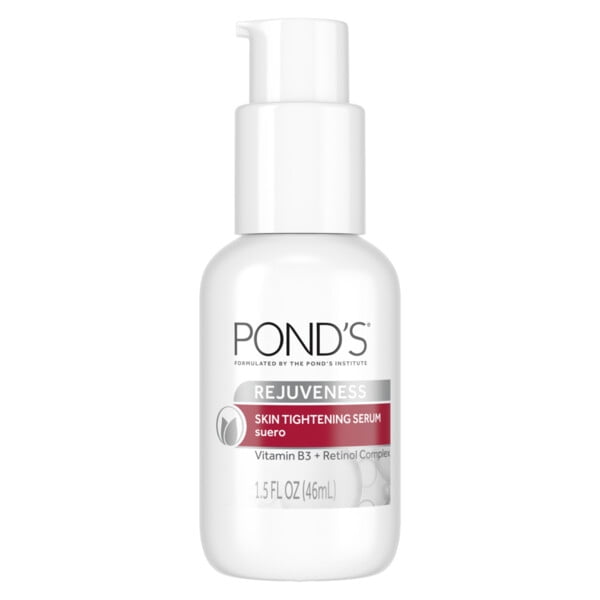 • For Every Skin Type: CeraVe Hydrating Hyaluronic Acid Serum as this is a humectant that attracts and binds to water molecules and increases the water content of the skin. And that's something everyone can benefit from.
A word of caution: Because serums are super potent, more is not always better. Be careful before piling it on. Powerful ingredients can irritate sensitive skin. Always patch-test accordingly.
Anyapurba Sarkar (Annie)
Follow Me On Social Media