Who we are
Formed by Qatar's first-generation young entrepreneur with a passion to bring the mobility revolution for Qatar market in various sectors has taken up the vision to support the government program in reshaping the nation. Loop Mobility is considering a move to create and provide a scooter sharing service for the residents in Doha. Until now there is no such service in Doha, which limited the development of public transport. By offering this kind of solution in Doha, it helps to solve the first-and last-mile problems, which will extend the accessibility of public transport across the country. Through the scooter sharing service, Loop Mobility aims to enter an entirely new market, increase revenue, create social benefits, and allow customers to use green method for commuting.
Our Vision
is to play a positive role in your lifestyle, and from that we attend to spread blue and light transportation to serve the environment in Qatar and reduce carbon air floods   while at the same time easy to access and use, and encourage you to motivate your health by riding the scooter and linked to an intelligent network system, measure your experiment and continue to benefit from one person to another and so on an amazing experiment.
Do's and Don'ts
Wear a Helmet
All riders are encouraged to wear a helmet while riding. Contact us to receive a free helmet and look out for our Loop Helpers who are out on the streets ready to help (and if available will provide helmets as well)!
No sidewalk riding in the Central Business District
Sidewalk riding is strictly prohibited within the Central Business District (Downtown). Skips must be ridden in bicycle or vehicle lanes at all times. When parking Skips on the sidewalk please walk them and park carefully.
Parking
Loops should be parked upright, between fixed objects like trees, trash cans and bike racks. They should be placed on the area of the sidewalk closest to the curb, but not in the main walkway. Make sure to leave enough space for other sidewalk users to continue using.
Park Near the Curb
Park Scooter Upright
Don't Obstruct Pedestrian Space
Don't Park at Corners or Blocking Curb Ramps
Don't Park Along Buildings
Don't Block Bus Stops and Loading Zones
Don't Park Near Fire Hydrants
Don't Block Access Points
Don't Interfere with Sidewalk Amenities and Landscaping
To Shop E-Scooter Click on below link
Download Loop app from App Store or Play store



3 Simple Steps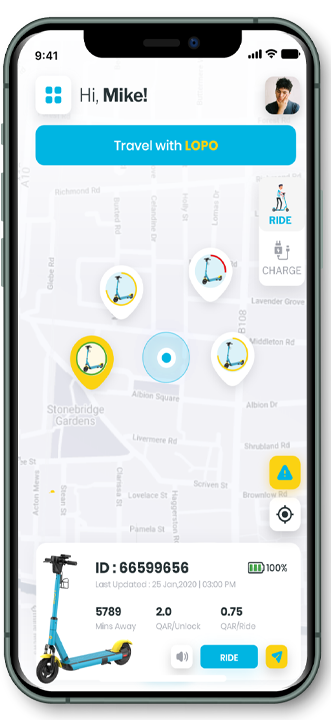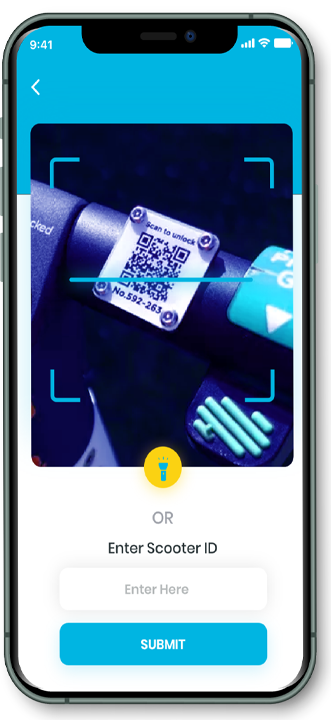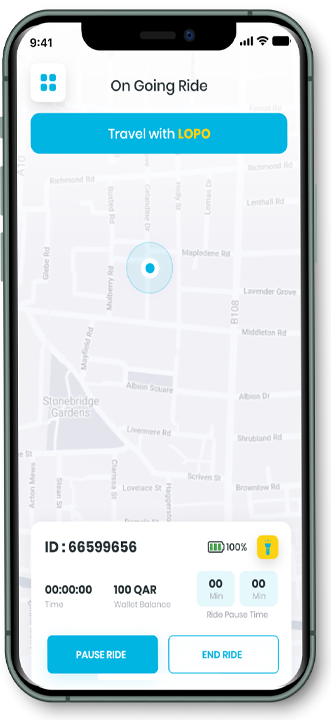 Find
In a hurry
just find a Loop
near by you.
Scan
Scan the Loop
Scooter with your
mobile or type in
code to activate.
Ride
Fasten helmet,
hop on scooter
and start journey. 
Anywhere to Anywhere
No Traffic
Burn Calories